When:
November 8, 2022 @ 6:00 pm – 8:15 pm
2022-11-08T18:00:00-06:00
2022-11-08T20:15:00-06:00
Where:
Sheraton Houston Brookhollow
3000 N Loop W Fwy
Houston, TX 77092
USA

Join ISM - Houston For Our November 2022 Professional Dinner Meeting
Environmental, Social & Governance (ESG) In The  Supply Chain & Procurement
About This Event
Dine with us as we communicate news and opportunities within our organization and our industry.  This is an opportunity to engage among supply chain professionals and establish lasting external connections in a social setting. Cash bar is available.
Special Guests: Leticia Jensen, Benjamin S. Flach and Chetan Rangaswamy

Environmental, Social & Governance (ESG) is steadily growing in importance and Supply Chain & Procurement's role is expanding as they become more involved with ESG initiatives. Understanding the ESG landscape is no longer a nice to know but a need to know and execute for companies.
We have an amazing panel for this discussion:
Leticia Jensen
Leticia Jensen is the Global Purchasing Director for Sustainability, Supplier Diversity and ESG for Dow.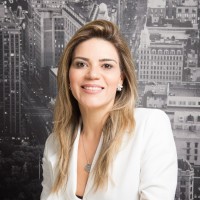 She is responsible for developing Dow's Purchasing ESG strategy to advance environmental and social improvements across the value chain through enhanced collaboration and partnerships with suppliers and internal stakeholders.
Leticia is a member of the Global Purchasing Executive Leadership Team at Dow and leads the Program for managing Scope 3 Emissions and it's impact.
She has worked for Dow since 2001 in a number of Research & Development, Commercial, Marketing and Sales executive roles; the most recent being the Purchasing Director for Latin America.
Prior to that role, Leticia served as Sales Director for the Packaging & Specialty Plastics in Italy, France, Spain and Portugal and was responsible for leading the development and implementation of the growth strategic plan for the business.
Her past experience and variety of Leadership roles, position her very well to lead Dow Purchasing's overall journey towards Sustainability, Supplier Diversity and ESG.
Benjamin Flach
Benjamin Flach is a Senior Director at GEP where he is the global lead responsible for the GEP NEXXE suite of Supply Chain applications.
Benjamin has more than 25 years of experience in the Manufacturing and Supply Chain arena.
He started his career as a manufacturing engineer in the aerospace industry and has extensive experience in the Industrial Manufacturing, High Tech, Telecommunications, and Energy industries.
He received his B.S. degree in Industrial Engineering from the University of Iowa and his MBA from the University of Denver.
Chetan Rangaswamy
Together with our US and Global Practices, as well as our Global Reach Partners, Chetan leads US business out of Chicago.
The US Practice focuses on addressing our client's transformational needs by increasing their customer satisfaction, improving working capital and/or reducing costs through creative projects and programs.
Chetan primarily works with clients within the Production Industry space, which includes Discrete and Process manufacturing clients with a major emphasis on a more Sustainable Supply Chain.
For his clients, he is typically involved with driving them through the operational excellence agenda, which includes digitalizing their operations and large scale transformation programs.
Before joining BearingPoint, Mr. Rangaswamy held various consulting leadership roles with The Hackett Group, GEP and Accenture's management consulting business.
He started his career out of Ohio University's engineering college with Ingersoll Rand, focused on new product development sourcing, procurement systems implementations, and engineered component buying.
Let us know if you have food allergies or are vegetarian.
November 2022 Professional Dinner Meeting
Guest Speakers: Leticia Jensen, Benjamin Flach & Chetan Rangaswamy
---
Video/Photography Consent
By registering for this event, you provide ISM-Houston, Inc. your consent to be included in photographs and video recording of the event.