When:
April 13, 2021 @ 6:00 pm – 7:00 pm
2021-04-13T18:00:00-05:00
2021-04-13T19:00:00-05:00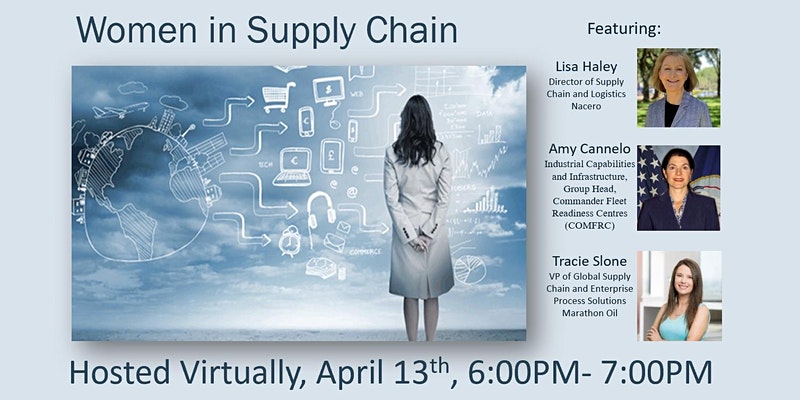 Women in Supply Chain
About this Event
ISM-Houston is hosting our virtual Professional Meeting featuring a exciting panel discussion about Women in Supply Chain! The panelist are:
The Panelists
LISA HALEY
Lisa Haley is Director, Supply Chain and Logistics at Nacero.
Nacero is bringing a new gasoline to market. Made from domestic natural gas in safe, modern facilities, Nacero gasoline will be cleaner, affordable, and usable in today's cars and trucks.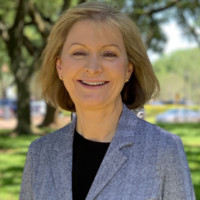 Previously, Lisa was VP of Administrative Services for Saulsbury Industries; VP Supply Chain, Chicago Bridge & Iron; and Executive Director, Procurement and Material Management, Fluor.
She currently serves on the Executive Advisory Boards of ISM-Houston and CAPS, the leading non-profit research organization for supply management leaders, affiliated with the Institute for Supply Management and the WP Carey School of Business at Arizona State University.
She previously completed a term as Vice Chair of the Houston Minority Supplier Development Council.
Lisa received BS and MS/MBA degrees from Carnegie Mellon University and completed the Thunderbird Executive Program. She resides with her husband, Jim, and Cavalier King Charles Spaniel, Belle, in Sugar Land, TX.
AMY CANNELLO
Ms. Cannello is a Global Supply Chain professional and is responsible for leading COMFRC's industrial capability life-cycle management and the forward planning and program management to ensure COMFRC provides the infrastructure, industrial support equipment and advanced technology solutions required to support legacy and new weapon systems.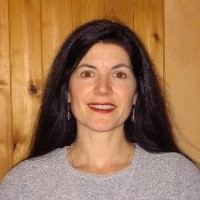 She serves as Naval Air Systems Command (NAVAIR) Joint Technology Exchange Group (JTEG) principal as well as NAVAIR Industrial Depots Infrastructure Optimization Plan (IOP) sponsor and Chair of COMFRC's Investment Working Group (IWG) responsible for prioritizing infrastructure investments across the Industrial Depot enterprise.
Ms. Cannello was formerly the Investment Division Lead for COMFRC's Requirements and Capabilities Department, and Chief Strategist - responsible for COMFRC's strategic planning including identification, qualification, documentation and planning for transformational activities that facilitate achievement of long-range objectives. Her awards include a Naval Aviation Enterprise (NAE) award in recognition of outstanding support and Department of the Navy (DON) Meritorious Civilian Service award for her efforts to modernize the Industrial Depot infrastructure.
Prior to government service, Cannello spent 23 years with General Motors Corporation (GM) primarily within global supply chain.
She spent numerous years in the acquisition, network reengineering, and operational management of transportation networks, with an emphasis on cost reduction and contingency planning.
She led global teams to optimize and resource GM's global material network. She twice received GM Chairman's Honor in 2003 for her role in averting material and vehicle shortages due to the West Coast Port Slowdown, and in 2007, for insourcing Global Logistics without interruption to supply.
She was also responsible for all facets of purchasing GM's North American transportation services including inbound rail, outbound vehicle rail, intermodal, haul-away, and yard management.
Ms. Cannello received her bachelor's degree in Business Administration at Michigan State University and her MBA at Oakland University.
She is certified in Production and Inventory Management (CPIM) through the American Production and Inventory Control Society (APICS). She is a graduate of Department of Defence (DoD) Executive Leadership Development Program (ELDP) and is in her final year of NAVAIR's Leadership Development Program (NLDP).
TRACIE SLONE
Tracie Slone currently holds the position of Vice President Global Supply Chain and Enterprise Process Solutions at Marathon Oil.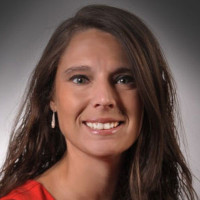 She leads an organization supporting commercial strategy and sourcing, materials procurement, inventory management, SAP systems, supply chain processes, sand and water logistics, model contract development and administration, travel and credit card administration, and shore base management.
She is also accountable for driving process optimization across the enterprise, with focus on financial and operational accuracy and efficiency.
Tracie began her career with Marathon Ashland Petroleum, based in Findlay, OH in May of 1999, within the downstream procurement team.
Since then, she has held over 20 roles within Marathon Oil and Marathon Petroleum: engaging with the Corporate, Upstream, and Downstream Organizations, both in the US and in International Operations.
Tracie is a member of WEN (Women in Energy) serving as a past senior mentor, has supported PESA (Petroleum Equipment & Services Association) Executive Leader Mentoring Program, is a graduate of the Leadership Texas program, and has sat on the Executive Advisory Board for UH's Bauer College of Business Sourcing and Procurement Organization (SPO) and the ISM (Institute for Supply Chain Management)'s Houston Executive Advisory Board.
She was awarded the Experience Energy GRIT Award for Executives in 2019.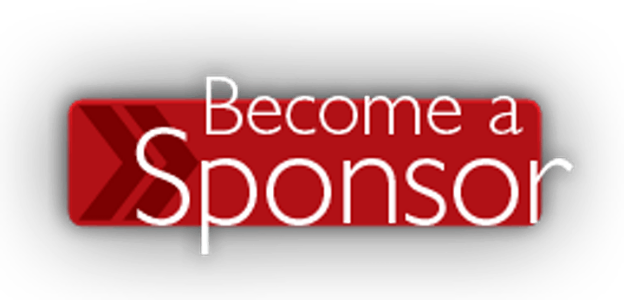 Become A Sponsor or Donor
We are deeply grateful to all of our sponsors and donors. We cannot create and drive our strong programs without your support.
ISM-Houston offers many sponsorship opportunities including the following:
Profession Dinner Meetings or PDMs/Pre-Dinner Meetings
Program and Executive sponsorships
Other Events: Academic Partnerships, Emerging Professional, Workshops, Seminars, Webinars, and North Expansion
ISM-Houston's Annual Supplier Expo in February
ISM-Houston's Annual Golf Tournament in May
Sponsors are also recognized for in-kind contributions, such as use of facilities and catering for our events.
ISM-Houston is a 501(c)(6) organization, so contributions are not tax deductible by the donor. However, contributions to a 501(c)(6) may be deductible as a business expense by the donor. Please consult your tax advisor.
See our website for more details:
http://www.ism-houston.org/sponsorship/
April 2021 Professional Development Meeting
Women In Supplychain