When:
November 8, 2021 – November 9, 2021
all-day
2021-11-08T00:00:00-06:00
2021-11-10T00:00:00-06:00
Where:
Hotel Derek
2525 W Loop S
Houston, TX 77027
USA

Brought to you by ISM Houston and ECN
In-person And Virtual Registrations Available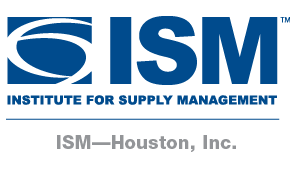 Back for the 7th consecutive year, the Energy Supply Chain and Procurement Summit will again attract supply chain and procurement leaders from the energy ecosystem, exploring how their organizations can respond to the turbulent market dynamics and new technology offerings by sharing best practices strategies for streamlining processes, increasing efficiency and sustainability, and achieving business value.
Over the past 6 years, thousands of executives have attended the conference, making it a not to be missed fixture on their calendars. The event is seen as a crucial education and networking gathering, where ideas are generated and business is done.
While the agenda has been designed for energy executives, supply chain and logistics practitioners from all industries will benefit from attendees, as the event's themes are universal.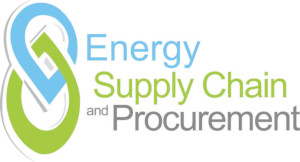 In 2021, energy supply chain and procurement specialists will present in-depth case studies on how to:
Constantly evolve their strategies for an increasingly turbulent world – when black swans are more and more commonBuild sustainability best practice into your supply chain – and move towards a circular economy
Take advantage of the latest technology offerings from best in breed innovators, including robotic automation, IoT, additive manufacturing, blockchain
Maintain and plan sustainable cost structures
Improve transparency for external and internal stakeholders
Consolidate resources and create synergies with internal and external partners
Reshape the workforce skill-sets and retention strategies to meet business objectives
And more!
For more information, contact: symon.rubens@energyconferencenetwork.com

Energy Supply Chain and Procurement WhatsApp Group
We have launched a WhatsApp group for energy supply chain and procurement leaders, to informally network, ask questions, give tips – generally to generate and foster ongoing peer to peer dialogue. The group is invite only – and limited to current supply chain, logistics and procurement practitioners in the energy sector.
If you are interested in receiving an invite, please message Symon Rubens through Whatsapp on +61 423 342 501 or email: symon.rubens@energyconferencenetwork.com
Eduardo Nunez And Peter Dill At An Energy Supply And Procurement Conference
Join them. Click the button below to register.
Who Should Attend
Upstream E&P Operators, Midstream Companies, Petrochemical, Lubricant, Refinery and Processing Plants, Electric, Wind and Solar companies in addition to EPC and Oilfield Service Companies with the following job titles:
Supply Chain
Procurement
Strategic Sourcing
Category
Materials
Logistics/Transportation
Purchasing
Buyer
IT
In addition to:
Consultancy and Training Firms
Drilling Companies
IT Software
Freight, Transportation and Logistics Providers
eBusiness Partners