2018/2019 Program Year Officer and By-Laws Election Begin
Items To Be Voted On Or Before The April PDM
Vice President and Local Director Nominees  | By-law Changes
Vice President Nominee:
Gwen Mitchell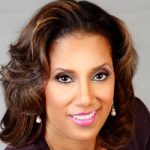 Current Chair of Supplier Diversity on ISM-Houston Board
President of 3rd I Business Solutions
President of Texans for Dental Reform, a dental industry advocacy group
Houston Minority Supplier Development Council scholarship fundraising chair
Bachelor of Science in MIS from Bowling Green University
Bachelor of Arts in Marketing from Bowling Green University
Gwen Mitchell is the visionary founder and managing partner of 3rd I Business Solutions dba VertiSales Incorporated. Mitchell started VertiSales in 1999 as a transformational consulting firm with a mission to provide businesses with structure that empowers excellence. Gwen has a 20+ year record of transforming mission critical legacy supply chain processes into state-of-the-art operations delivering on-time, budget positive outcomes that have a direct impact on the bottom line.
As a trusted advisor and business partner she approaches each challenge with her intrinsic flair for innovation, calculated risk-taking and empowering compassion leading her teams to creatively collaborate and problem solve. Mitchell previously held progressively executive leadership roles in Fortune 500 companies that included: Air Liquide, Ernst & Young, General Motors, and Upjohn. During her corporate career, she developed a reputation for judicious use of resources, and the ability to transform multi-million dollar projects. Her work has directly benefited customers, vendors, contractors and employees of client organizations.
In addition to her corporate achievements Ms. Mitchell has a strong commitment to community service:
She is the current Chairperson and President of "Texans for Dental Reform", an advocacy organization for consumer protection in the dental industry.
The Co-founder and Advisor to "Real Initiative Giving Help Today" (R.I.G.H.T), which focuses on the needs of the most vulnerable youth.
Chairperson of the "Houston Minority Supplier Development Council" (HMSDC) scholarship fundraiser.
Member of the "Institute of Supply Chain Management," where most recently she co-lead the ISM-Houston Expo 2018 committee. In this role, she successfully developed, planned, and executed the ISM Expo which resulted in record-breaking fundraising revenues. Through her introduction of a 3-tier sponsorship platform as a means of generating funds, Ms. Mitchell's contribution to this event included the selling of sponsorships and exhibition booths, as well as securing a member of the "Houston Astros" baseball team to sit as a panelist for the dinner meeting which was completely sold out.
Ms. Mitchell holds a Bachelor of Science degree in Management Information Systems, and a Bachelor of Arts degree in Marketing from Bowling Green University. She has also earned her Project Management Professional Certification (PMP) from the Project Management Institute, and the Certified Process Professional Champion (CPPC) from the BP Group. Other noteworthy certifications that she has earned include:
The Goldman Sachs 1,000K Small Business Program.
The Dartmouth University, Tuck School of Business Executive Program for creating high performing companies.
Certification in Conversational-IQ from the CreatingWE Institute which helps great leaders build trust and get extraordinary results.
Local Director Nominee:
Kelley Crawford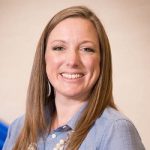 Current Chair of Academic Partnerships on ISM-Houston Board
Recipient of ISM-Houston's 2016/2017 Billie Jean Sommer, Outstanding New Member Award
Buyer at Siemens
Bachelor of Business Administration in Supply Chain Managements from the University of Houston
Active ISM-Houston Board Member since 2013
Kelley Crawford is a Buyer at the Gimpel Valve division of Dresser‐Rand, a Siemens Business.
In her current role, she is responsible for over $5 million in annual spend for all component parts, raw materials, outside processing services, and MRO.
Kelley joined Gimpel Valve in 2016. Before joining Gimpel Valve, Kelley worked for Spectra Energy as a Business Intelligence Analyst within the Procurement and Sourcing/Category Management group where she developed the market intelligence reports for engineering services, raw materials, and fittings for Category Management. Kelley graduated from the University of Houston, Bauer College of Business, with a BBA degree in Supply Chain Management.
During her academic tenure, she was a supply chain intern with Gimpel Valve.
Prior to seeking her degree, Kelley worked in the restaurant industry where she managed over 60 employees, increased site quality by spearheading process improvement initiatives, and managed $2 million in inventory.
Kelley has been an active members of the Institute for Supply Management (ISM) since 2013. She is a former member of ISM Bauer and currently serves as the Chair for Academic Partnership for ISM Houston where she has successfully increased student involvement since 2016. She also served as an APICS Liaison Officer for the Bauer Supply Chain Student Association (SCSA) and assisted APICS Houston with student case competitions.
Kelley was the recipient of the 2016‐2017 ISM Houston's Billie Jean Sommer, Outstanding New Member Award.
Proposed By-Law Changes:
There are two by-law changes that will be voted at our Professional Dinner Meeting:
Board of Director Executive Committee Change
Board of Director Standing Committee Change
Click here to read the Proposed By-Law Changes.