When:
August 28, 2019 @ 12:00 pm – 1:00 pm
2019-08-28T12:00:00-05:00
2019-08-28T13:00:00-05:00
Understanding Supply Management Organization Talent
Preparing the Next Generation of Supply Management Functions
Do you have a clear understanding of the talent that currently exists within your supply management organization? Are they prepared for the changing landscape and next generation of supply management functions?
As you seek to enhance your operational efficiencies and remain competitive, providing essential training and resources to your team is critical to the success of your organization.
In this webinar, learn how ISM's Mastery Model Assessment can enable leaders to develop a strategic talent roadmap by first identifying what and where skill gaps exist within their organization.
List Price: Free
Understanding the current state of your talent is critical for the success of your supply management team.   With ISM's Mastery Model Assessment, benchmark your team's understanding of essential supply management skills against your organizations targeted standard. The assessment is designed to evaluate each designated employee in their specific role within your organization and help to identify gaps in core competencies. Gauge your team's level of proficiency from fundamental to mastery knowledge and build a professional development plan to positively impact the future of your organization.
In this webinar, you will learn:
What is the Mastery Model?
What is the Mastery Model Assessment and why is it useful?
What are the five steps of the Assessment?
What does a sample result report look like?
Presented By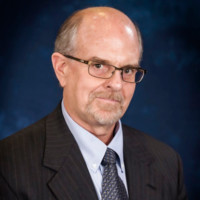 Jim Fleming, CPSM, CPSD, Program Manager of Learning Solutions, Institute for Supply Management
Jim Fleming has over 30 years of supply management experience and is responsible leading the development of ISM's training solutions.
In addition, Jim teaches supply management courses which align with ISM's Mastery Model and CPSM certification.
He earned his Bachelor of Science in Mechanical Engineering Technology from Montana State University.
Understanding Supply Management Organization Talent
Preparing the Next Generation of Supply Management Functions