When:
November 11, 2020
all-day
2020-11-11T00:00:00-06:00
2020-11-12T00:00:00-06:00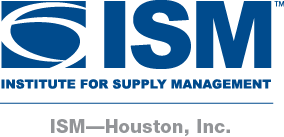 Back for the 6th consecutive year, the Energy Supply Chain and Procurement Summit will be VIRTUAL this year! It will again explore how energy companies can respond to the improving market sentiment and new technology offerings by sharing best practices strategies for streamlining processes, increasing efficiency and sustainability, and achieving business value.
In 2019, over 150 attendees again heard from some of the world's leading energy supply chain leaders, and gained valuable insights to get a competitive edge in 2020.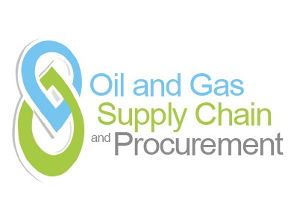 In 2020, energy supply chain and procurement specialists will present in-depth case studies on how to:
Evaluate supply chain and procurement strategies, sourcing techniques and costs amid COVID disruption
Utilize Blockchain technology
Maintain and plan sustainable cost structures
Consolidate resources and create synergies with internal and external partners
Utilize the Internet of Things (IoT) to help optimize and streamline processes
Reshape the workforce skill-sets and retention strategies to meet business objectives
And more!
For more information, contact: symon.rubens@energyconferencenetwork.com
6th Annual Energy Supply Chain and Procurement Virtual Summit
November 11, 2020
The 6th Annual Energy Supply Chain & Procurement Summit, held in partnership with Energy Conference Network, begins next Wednesday and your virtual registration is still available.
Registration details: Click here to register with a 30% discount.
All presentations will be recorded and made available on-demand for registrants, so if you can't make it, you will still have access for one year after the conference.
Face-To-Face Networking: Did you hear we announced that we are working with Wonder to create a virtual space where attendees can network via video? It's a great way to network with peers and solution providers in order to feel like you are in the same room.
Have any other questions? Email symon.rubens@energyconferencenetwork.com
Who Should Attend
Upstream E&P Operators, Midstream Companies, Petrochemical, Lubricant, Refinery and Processing Plants, Electric, Wind and Solar companies in addition to EPC and Oilfield Service Companies with the following job titles:
Supply Chain
Procurement
Strategic Sourcing
Category
Materials
Logistics/Transportation
Purchasing
Buyer
IT
In addition to:
Consultancy and Training Firms
Drilling Companies
IT Software
Freight, Transportation and Logistics Providers
eBusiness Partners
Testimonials From Our Energy Supply Chain & Procurement Attendees
"I highly recommend this event to anybody that wants to go to a conference that is well attended with good, interesting subjects." - Andrew Bruce, CEO, Data Gumbo
"One thing I really like about this conference is the content, speakers and really the dynamic nature of the conference. They've got workshops and all kinds of things. Even the conversations outside of the formal speaking room. I learned a lot and gained a lot, and look forward to many conferences in the future." – Peter Dill, Director, Saulsbury Industries
"This is a great event to network and learn. If you want to learn about industry best practices, you need to attend this event."
- Aigerim Zimmerman, Director at Large, ISM-Houston
"It's good information as far as continuing education. We have enjoyed our time here. We think there is a good representation of all of the oil & gas companies that we are either working with or want to work with in the future." - Tim Clem, Director, GEP
"Great use of technology (both A/V and apps) to manage the agenda, live presentation and networking. It was a well-run agenda with a good range of topics." - Tanmoy Kumar, Senior Director, Supply Chain Services, Calpine Corporation
Are you a member of ISM? Save 30% when you enter the VIP code: ISM30
Note: you will be required to enter your membership number and your registration will be reviewed by ISM staff for validity. 
Energy Supply Chain and Procurement Summit Registration
Save 30% With Code ISM30