When:
November 17, 2020 – November 18, 2020
all-day
2020-11-17T00:00:00-06:00
2020-11-19T00:00:00-06:00
UPMG2020 Virtual Conference | Nov. 17 - 18
Resilience: Advancing Utilities in the Current Environment
Don't miss ISMR's UPMG2020, the conference developed by utility supply management professionals, for utility supply management professionals.
This year's interactive virtual conference revolves around the theme of resilience and includes practical content from engaging speakers that will generate ideas to help you make an impact in your organization.
During the conference, you'll have the opportunity to:
Exchange ideas on overcoming challenges and share innovations that are impacting your bottom line.
Network during the virtual reception and roundtable discussions. Discuss best practices with professional peers during interactive
workshops.|
Meet with suppliers and discover new technologies and ways to streamline your supply chain.
Gain knowledge on timely topics that are specific to the utility supply chain during these unprecedented times.
The USMG Topics, Agenda and Speakers
For the Topics to be covered in this event, click USMG Topics.
For the Agenda and times for this two day event, click Agenda.
For the Speakers set to appear for this event, click Speakers.
Keynote Speaker
Dominique Dawes
Join Olympic Gold Medalist, three-time Olympian and UPMG2020 keynote speaker, Dominique Dawes, as she shares her powerful and inspiring message of resilience and leadership.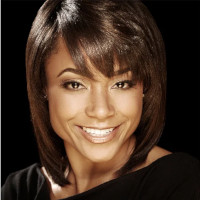 Dominique Dawes is an Olympic Gold Medalist, three-time Olympian, entrepreneur, brand ambassador and motivational speaker. She is the only American gymnast to medal at three different Olympic Games in the team competition and the first African-American gymnast to win an individual Olympic medal.
Dominique paved the way for other young African-American gymnasts to strive for Olympic glory, including the last two reigning Olympic All-Around Gold Medalist Simone Biles (2016) and Gabrielle Douglas (2012).
At the 1996 Atlanta Games, Dominique became the first female African-American gymnast to win an individual medal, capturing bronze with her floor exercise performance, helping solidify her place in the USOC Hall of Fame.
Today, Dominique is a highly requested keynote speaker who delivers powerful and inspiring messages on leadership, personal drive, building your foundation for success and living a healthy lifestyle.
Closing Keynote Speaker
Anirban Basu
Anirban Basu is one of the Mid-Atlantic region's leading economic consultants.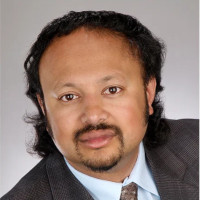 He was appointed as chair of the Maryland Economic Development Commission in 2014 by Maryland Governor Larry Hogan.
He serves as the chief economist to Associated Builders and Contractors and chief economic advisor to the Construction Financial Management Association.  He performs or has performed similar functions for Visit Baltimore, Maryland Realtors, and Marcum, LLC.
He lectures at Johns Hopkins University about global strategy and has also taught international economics, urban economics, micro- and macroeconomics at Johns Hopkins. Anirban hosts his radio show on 88.1FM, WYPR, Baltimore.
Anirban completed his graduate work in mathematical economics at the University of Maryland and earned a master's in public policy from Harvard University in 1992. His bachelor's in foreign service is from Georgetown University.  He is currently working toward his Juris Doctorate at the University of Maryland, Baltimore.
Best Deal: Group Pricing
Register a group of 5 to 25 individuals and receive 50% off the applicable member or non-member rates for each person.
Pricing does not include 90-day on-demand access. Access to sessions and keynote following the event can be purchased for $59 per person.
Individual
(Member)
Individual
(Non-Member)
Group
(Member)
Group
(Non-Member)
$199
$299
$99
$150
UPMG 2020 Virtual Conference
Advancing Utilities in the Current Environment