When:
September 10, 2019 @ 5:00 pm – 6:00 pm
2019-09-10T17:00:00-05:00
2019-09-10T18:00:00-05:00
Where:
Houston Marriott West Loop by The Galleria
1750 S Loop W
Houston, TX 77054
USA

Pre-Dinner Networking Meeting
5:00pm to 6:00pm
A hour for social networking. This is an opportunity stay in touch with old contacts and make new contacts. A cash bar is available.

Recognizing the Power of Untapped Potential
Emerging Millennials in Supply Chain
This timely message will be delivered by the talented Landi Spearman.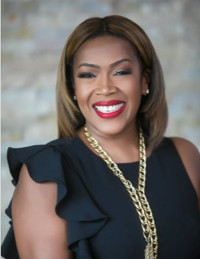 Landi Spearman is an unmistakable presence who helps growth-oriented brands to leverage data and prepare for emerging Millennials.
She is an Executive Advisor and Multi-generational Expert who helps organizations close the gap between uncertainty and success.
Leveraging her deep business acumen and operations background, Landi created Organized Shift™ to unlock and measure value at every phase of growth and transition.
For over two decades, Landi has led Organizational Change, CSR, HR, Strategy and turnaround initiatives from the boardroom to the shop floor, by reverse engineering success through people-centric metrics.
She believes the next decade is about technology and improving the Future of Work, and has successfully engaged industry titans such as Kraft, GE,
Ford, Marriott, Eaton, Victoria's Secret, and Potterybarn. She founded Landi & Co. as a change management firm, offering speaking, consulting, and digital coaching services to navigate and transform the ROI of change.
Her Organized Shift™ approach, delivers sustainable solutions designed to get to the root of change, develop people, improve performance, and turn risk into
opportunity.
Pre-Dinner Meeting
A Great Networking Opportunity