When:
August 26, 2020 @ 11:00 am – 12:00 pm
2020-08-26T11:00:00-05:00
2020-08-26T12:00:00-05:00
Wed, Aug 26, 2020
12:00 PM - 1:00 PM
Zoom Webinar
Registration closes Wed, Aug 26, 2020 at 9:00 AM CDT
Agenda to be posted shortly.
Speaker: Jane Tierney
Jane founded purple link in 2015, recognizing there's a better way to obtain value and achieve results. Clients discover innovative ways to identify waste and risk leaking dollars from the supply chain, draining the bottom line.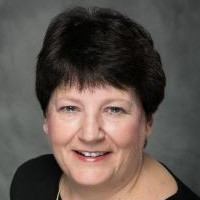 By collaborating with stakeholders and suppliers, using purple link's skills, tools and processes, clients reduce cost and risk while sustaining successes year-over-year.
After earning a degree in Industrial Engineering from the University of Missouri Jane obtained her MBA from San Diego State.
Passionate about Lean & Six Sigma, she holds green belt certification from the University of Michigan and  earned Certified Professional Supply Manager (CPSM) and Certified Professional in Supplier Diversity (CPSD) accreditation from the Institute of Supply Management.
In addition to running her business, she is an adjunct professor teaching
Operations Management and Supply Chain Strategies at California State
University Northridge and serves on the advisory board for California State
Long Beach Operations and Supply Chain Management program.
Please refer to our payment policy for information regarding cancellations and/or refunds.
Registration closes Wed, Aug 26, 2020 at 9:00 AM CDT
Registration Fees:
| | | | | | | |
| --- | --- | --- | --- | --- | --- | --- |
| Title | Fee | Valid Dates | Member Status | Points | CEUs | Hours |
| ISM Member | No Charge | July 15 – Aug 26, 2020 | All Registrants | 0.0000 | 1.0000 | 0.0000 |
| Non – Member | $25.00 | July 15 – Aug 26, 2020 | All Registrants | 0.0000 | 1.0000 | 0.0000 |
Webinar: Positioning Your Supply Chain
Guest Speaker: Jane Tierney