When:
January 14, 2020 @ 5:00 pm – 8:00 pm
2020-01-14T17:00:00-06:00
2020-01-14T20:00:00-06:00
Where:
The Woodlands Country Club - The Palmer Golf Course
100 Grand Fairway Drive
The Woodlands, TX 77381
USA

Pre-Dinner Networking Meeting
5:00pm to 6:00pm
A hour for social networking. This is an opportunity stay in touch with old contacts and make new contacts. A cash bar is available.
Featured Pre-dinner Speaker is Adam Szczepanski
Lessons From a 30 Year Journey
About Adam Szezepanski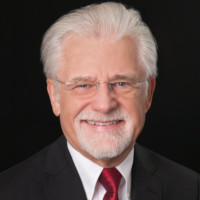 Adam brings over thirty years of global leadership experience within a variety of industries and operating environments throughout his career to build shareholder value in areas such as finance, operation, and overall leadership skills.
He has participated in a proposed management buyout, due diligences, and integrations on many acquisitions and worked on two start-ups.
His financial expertise includes building world-class finance organizations which not only provide accurate, timely financial reporting; but also, the analysis and forecasting to provide financial roadmaps to success.
He has successfully worked in multicultural environments including Switzerland and seven other European countries.
Adam has extensive experience in supply chain, production planning, new product development, quality management, on-time delivery and a culture of continuous improvement while holding bottom-line responsibility for a company's success.
His significant experience in leading high- value operational initiatives has allowed several successful implementations of IT infrastructure and ERP systems for many companies.
In addition to his initial job in public accounting with Arthur Andersen, he had successfully held roles of increasing management responsibility at Baxter Healthcare/Dade Diagnostics, Corporate Express Deliver, Vallourex S.A. and Forum Energy Technologies.
His professional accomplishments include a Master of Business Administration from the Kellogg School of Management, Northwestern University, and a Bachelor of Business Administration in Accounting from the University of Notre Dame; also, he is a Certified Public Accountant (CPA.)
---
Dinner
6:00pm to 8:00pm
Join us for the November Professional Dinner Meeting.
ISM-Houston hosts a private room at The Woodlands Country Club - The Palmer Course to meet and engage with supply chain professionals and establish lasting external connections in a social setting.
Dine with us as we communicate news and opportunities within our organization and our industry. A cash bar is available.
---
Evening's Featured Event:  Panel Discussion
The Popular Transportation Panel Returns!
The Transportation Panel provides insight into the future of a key Supply Chain function... moving the product and materials!
---
Video/Photography Consent
This event is videoed live to the North Extension Professional Dinner Meeting at the The Woodlands Country Club.
By registering for this event, you provide ISM-Houston, Inc. your consent to be included in photographs and video recording of the event.
January 2020 Professional Dinner Meeting
Networking Meeting Featuring Adam Szczepanski