When:
February 12, 2019 @ 5:00 pm – 8:15 pm
2019-02-12T17:00:00-06:00
2019-02-12T20:15:00-06:00
Where:
The Woodlands Country Club | The Palmer Course
100 Grand Fairway
Spring, TX 77381
USA

Pre-Dinner Meeting: 2 Special Guests
Discussing Exxon Procurement Overview5:00 PM to 6:00 PM
5:00 PM to 6:00 PM
First Featured Guest - John Ploetz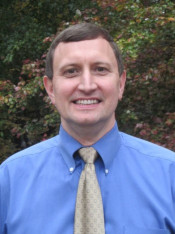 Our first pre-dinner meeting guest in the Exxon Procurement Overview is John Ploetz, MBA, CPSM, C.P.M.
Mr. Ploetz is President and Director of ExxonMobil Catalyst Services, Inc. and Global Chemical and Catalyst Procurement Manager at ExxonMobil Global Services.

Titles:
Global Chemical Procurement Manager
Catalysts & Chemicals Category Family Manager
Director & President, ExxonMobil Catalyst Services, Inc.
Mr. Ploetz is located here in Houston, TX
Education:
Master of Science in Industrial Administration (MSIA) – Purdue University
Master of Science in Materials Engineering – Purdue University
Bachelor of Science in Metallurgical Engineering – Purdue University
Career:
ExxonMobil Procurement ('96 – '18)
Additives Commercial Transformation Project Executive (Houston, TX)
Lubricants & Basestocks Category Family Manager (Fairfax, VA)
MCP Manager (Fairfax, VA)
Transformational Project Manager (Houston, TX)
Contracting Best Practices Mgr. (Yokohoma, Japan)
Sourcing Specialist (Joliet, IL)
Mobil Oil – Joliet Refinery ('90 – '96) – Engineering and Business Assignments
Chevron ('88 – '90) – Engineering and Failure Analysis Assignments
Professional Certifications:
Certified Purchasing Manager (C.P.M.) – Institute for Supply Management (ISM), since '99
Certified Professional in Supply Management® (CPSM®) - ISM, since '16
Second Featured Guest - Anna Freund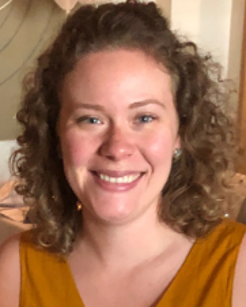 Our Second special guest in the Exxon Procurement Overview is Anna Freund
Ms. Freund is a Senior Business Associate at ExxonMobil.
Title:
Senior Business Associate, Catalysts & Chemicals Procurement and Fuels Value Chain Procurement
Ms. Freund is located in Spring, TX
Education:
Bachelor of Science – Supply Chain and Information Systems
Bachelor of Science – Psychology
Career:
ExxonMobil Global Services Company – Procurement (~8 years)
Senior Business Associate – Catalysts and Chemicals & Fuels Value Chain
Directly support management and point of contact for 50 global professionals
Analyze KPIs and create presentations for business line executives
Global New Ventures Procurement Advisor – Exploration
Advised 16 international venture offices & trained local agreement owners
Negotiated procurement-related clauses in Production Sharing Agreements
Procurement Associate – Efficiency Contracting
Helped develop scope for new, high efficiency contracting group
Worked new agreement requests for all ExxonMobil business lines
Procurement Associate – Waste Handling
Led US manufacturing waste handling & disposal services bid ($60M / year spend)
Professional Dinner Meeting
This months featured PDM speaker is Corey Smith, Senior Director, Strategic Sourcing/Diversity & Inclusion at Major League Baseball.
Corey Smith oversees the procurement processes and practices for 30 baseball clubs, the Commissioner's Office and other MLB entities.
He is responsible for growing MLB's diverse supplier spend throughout the complex organization. Corey developed training programs for the various ball clubs using the Supplier Diversity/Data Management System to engage all purchasers and gain their cooperation in expanding diverse supplier opportunities.
He spearheads the ongoing success of MLB's Diverse Business Partners Program. "DBP" has the goal of continuing to be the sports leader in bringing real growth opportunities to diverse suppliers and promoting ongoing strategic relationships.
Corey's other achievements include the implementation of the Supplier Diversity component of MLB's unprecedented workforce and supplier diversity event, The MLB Diversity Business Summit.
Mr. Smith will be live-streamed from the Expo 2019 meeting at the Houston Marriott West Loop by the Galleria.
For additional information on this event, click on the image below.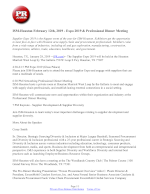 ---
By registering for this event, you provide ISM-Houston your consent to be included in photographs and video recording to the event .
Tickets North Extension February 12, 2019 Professional Dinner Meeting
Exxon Procurement Overview