When:
May 14, 2019 @ 5:00 pm – 8:15 pm
2019-05-14T17:00:00-05:00
2019-05-14T20:15:00-05:00
Where:
The Woodlands Country Club | The Palmer Course
100 Grand Fairway
Spring, TX 77381
USA

Pre-Dinner Meeting | Supply Chain overview at Repsol
Featured Speaker: Micah Garrison
5:00PM
After serving in the US Army Infantry in various contingency operations around the world, Micah Garrison joined Schlumberger, working offshore.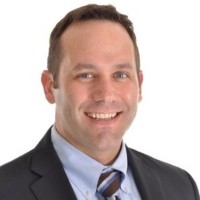 Four years later, Micah joined Weatherford in business development to help launch new products and services in the area of testing and TCP, and was promoted to be Area Operations Manager.
He began his work in Supply Chain Management with Talisman Energy as a Category Manager in their North American Unconventionals portfolio.
He then moved into Global Category Management, eventually leading the Global D&C Category teams from Madrid after Repsol's acquisition of Talisman.
Today, he serves as Senior Manager, SCM, US Business Unit and Americas Exploration.
---
Networking Dinner
6:00PM
ISM-Houston hosts a private room at The Woodlands Country Club | The Palmer Course  to meet and engage with supply chain professionals, and establish lasting external connections in a social setting.
Dine with us as we communicate news and opportunities within our organization and our industry.
---
Keynote: Socially Responsible Intelligent Automation (AI)
Keynote Speaker: Matt Shocklee
7:00PM
Matt leads an Individual Enterprise that enables an ecosystem of Start-Ups and Technology Leaders in GBS and AI Worldwide.
Significant leadership experience in the information technology, consulting and services industries worldwide. Recognized as a leader in the field of Global Business Services (GBS - procurement, outsourcing, shared services and digital services) and Sourcing Relationship Management (SRM).
Industry and Board Advisor to leading organizations in fields of AI, global sourcing and cybersecurity.
A frequent speaker at technology and sourcing industry events and conferences worldwide.
Currently President & CEO of Global Sourcing Optimization Services (GSOS), an individual enterprise advisory firm focused on optimizing business value in Global Business Services (GBS) relationships worldwide.
Author of the Sourcing Relationship Health Check Process, the Sourcing Relationship Value Framework and the Value Health Check Survey (VHCS - Powered by Enlighta), a web-based sourcing relationship diagnostic tool used to assist buy and sell-side organizations in assessing the overall health of their sourcing relationships and identifying opportunities for value improvement.
Just like a personal "health check-up" with your physician, the Sourcing Relationship Health Check process takes the vital signs of health in sourcing relationships and provides keen insights into opportunities to improve sourcing value for both the buy and sell-side organizations.
The Health Check Program is delivered in partnership with industry associations worldwide and the world's leading GBS Governance Platform - Enlighta. Matt is the former Global Ambassador for the IAOP and Sourcing Industry Group (SIG).
Matt is a Founding Member of the Avasant Fellow Program and advisory board member for several emerging IT services and technology start-ups in AI, Cognitive Computing, RPA, Cybersecurity and digital innovation services.
This event is live streamed from the Marriott West Loop.
---
Video/Photography Consent:
By registering for this event, you provide ISM-Houston, Inc. your consent to be included in photographs and video recording of the event.
---
North Extension May Professional Dinner
Keynote Speaker: Matt Schocklee