When:
June 11, 2019 @ 5:00 pm – 8:00 pm
2019-06-11T17:00:00-05:00
2019-06-11T20:00:00-05:00
Where:
The Woodlands Country Club | The Palmer Course
100 Grand Fairway
Spring, TX 77381
USA

5:00 PM Pre-Dinner Networking Social Featuring Cecilia Rose
Topic: Emotional Intelligence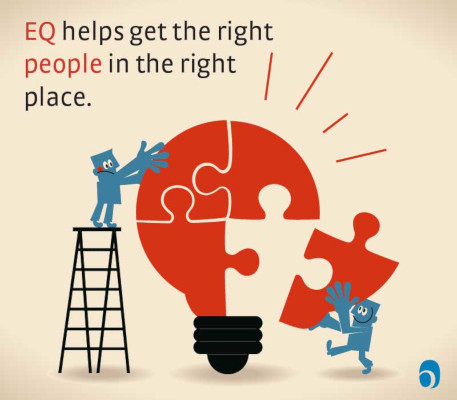 You know where you're going, you have a good strategy and a solid plan. Your next challenge is getting people on board so you can succeed and help them to succeed. Ever noticed how emotions—yours and others' can spin out of control in the workplace?
Ever wished you could stay emotionally centered, positive and productive—no matter how difficult the people and situations are around you? These skills can be learned – and when used well can help you manage change and achieve success in life. It's not what happens that matters but how you respond to it that really counts.
Emotional Intelligence is the single most distinguishing characteristic of a leader: whether it is negotiating contracts, integration after a merger and acquisition, or even in positive situations like encouraging company celebrations and closing deals.
EQ is at the core of building strong relationships and cementing your role as a leader.
People who know the importance and practice of heightening their emotional intelligence benefit through increased self-awareness which helps them respond better to others and develops one's level of empathy which can lead to healthier responses from peers, higher ups and those whom they lead,
Research States:
"Managers high in EQ outperformed in terms of increased client satisfaction, lower turnover, and 34% greater profit growth"
"…leaders who created more positive climate had more revenue as well as increased growth"
Managers on the down side of the EQ Spectrum have limited success because they fail to make time to communicate and build relationships. They fail to understand the full meaning of getting work done through people.
Manpower Group finds that nearly 1 in 5 employers worldwide can't fill positions because they can't find people with soft skills.
Today it is a given that effective leaders have a deep understanding of what it takes to develop a high level of emotionally intelligence. Research states that EQ can be learned and increased, this can be seen in employee's performance regardless of industry or position, and in addition, it improves organizational performance and profits. Discover how to enhance and improve your performance and relationships when you develop your "emotional intelligence." Be open and be amazed at the ideas, techniques and solutions you'll learn – and how they can empower you to tackle challenges in the workplace with a new sense of awareness, insight and discipline.
Learning Objectives for this Presentation:
Understand why people with high EQ make better managers and leaders
Learn how limiting beliefs and attitudes can derail your career advancement
Discover ways to circumvent self-defeating communication habits
Acknowledge hot buttons and keep others from pushing them
Move from a fixed mindset to a growth mindset and be more open to how relate to others
Create positive rituals that re-enforce change
Cecilia Rose
Cecilia Rose – "Stand by Your Brand & Step Away from the Shrimp Bowl" (bio below) https://www.linkedin.com/in/ceciliaarose/
Keynote Speaker and Master Certified Coach
Career Strategist | Executive Advisor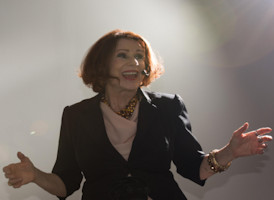 A passionate thought leader, Cecilia Rose is a recognized authority on leadership, organizational change, personal branding, and personal and professional transformation based on over two decades of coaching and speaking to thousands of senior-level leaders and emerging leaders in Global Fortune 50 companies.
She is the founder and president of Next Door Strategies, LLC, where she unleashes greatness in leaders at all levels. Having tremendous insights into the psyche of success and the challenges of failure, she understands the psychology of leadership and what it takes to achieve it.
Her future-focused approach marries her rare blend of coaching and extensive knowledge with her uncanny ability of spotting behavioral traits that drive professional success.
She deftly creates the space and the place for clients and audiences to move from where they are today to where they want to be tomorrow.
Cecilia serves on the Executive Advisory Council that partners with top executives holding leadership roles. She was handpicked by DBM's Executive Advisory Board to ensure senior-level clients receive quality coaching. She has served on multiple business panels, advisory board positions, coached and facilitated organizational boards and has been chosen to guide select groups of senior-level leaders.
---
6:00 PM Networking Dinner
ISM-Houston hosts a private room at the The Woodlands Country Club to meet and engage with supply chain professionals, and establish lasting external connections in a social setting.
Dine with us as we communicate news and opportunities within our organization and our industries.
---
7:00 PM Installation of Officers for 2019-2020 Program Year
June 11th will be ISM-Houston's Installation of Officers Ceremony and last Professional Dinner Meeting of the 2018-2019 Program year.
Keynote - Jan Latiolais Hargrave
Jan Latiolais Hargrave teaches you the ways in which your body communicates to the world around you.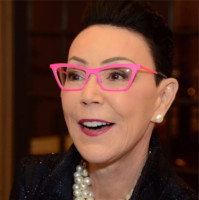 Her information could help you to "read" your customers, your family, your students, your associates, in fact, everyone around you.
Author of Let Me See Your Body Talk, Freeway of Love, Judge The Jury and Strictly Business Body Language, this popular speaker, distinguished educator, talk-show guest of The Lifetime Channel, Fox News, The Maury Povich Show, The Montel Williams Show, Great Day Houston, E-Entertainment Television and The Ricki Lake Show, describes for you all "hidden messages" you use in your everyday life and shows you how to stop the lies and uncover the truth—in any conversation or situation.
Working with thousands in the field of personal growth and self-expression through seminars and workshops for the past 10 years, Ms. Hargrave continues to inspire many of today's leading corporations, such as Lockheed Martin, Merrill Lynch, Starbucks, Rockwell, ESPN, Sun Life Financial Distributors, Exxon, Chase Manhattan Bank, NASA, El Paso Energy, Bank of America, and at the USA MWR Training and Development Center in Heidelberg, Germany.
Her expertise concerning nonverbal communication in the courtroom and witness preparation, plus her membership in the American College of Forensic Examiners, proves to be the topics of interest in her presentations to the Honolulu Police Department, the Louisiana Attorney General's Office, and various legal Bench and Bar Associations across the country.
This event is live streamed to the North Extension PDM
---
Video/Photography Consent:
By registering for this event, you provide ISM-Houston, Inc. your consent to be included in photographs and video recording of the event.
7:00 PM Installation of Officers for 2019-2020 Program Year
Keynote - Jan Latiolais Hargrave