When:
February 11, 2020 @ 5:00 pm – 8:00 pm
2020-02-11T17:00:00-06:00
2020-02-11T20:00:00-06:00
Where:
The Woodlands Country Club The Palmer Golf Course
100 Grand Fairway Drive
The Woodlands, TX 77381
USA

Pre-Dinner Meeting
Networking 5:00pm to 6:15pm
A time for social networking. This is an opportunity stay in touch with old contacts and make new contacts. A cash bar is available.
Topic: Avoiding Liquidated Damages & Completing Capital Projects Years Ahead of Schedule
Featured Guest: Robert Williams
About Robert William.
Avoiding Liquidated Damages and Completing Capital Projects Years Ahead of Schedule – capabilities for international heavy-lift air charter projects with a case-study example of ExxonMobil PNG project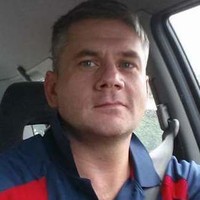 Robert is the Regional Director – Oil & Gas for The Americas for Volga Dnepr Unique Air Cargo.
He has two decades of experience managing international logistics projects with the top global companies in a variety of industries including Oil & Gas, Mining, Automotive, FMCG and Pharmaceuticals.
Originally from Florida, for twelve years he was based in Moscow, Russia.
Robert holds degrees in International Relations and Russian Studies from the University of Wyoming and speaks Russian fluently.
Professional Dinner Meeting
Time: 6:15pm to 8:00pm
ISM-Houston hosts a private room at The Woodlands Country Club - Palmer Course to meet and engage with supply chain professionals and establish lasting external connections in a social setting. Cash bar available.
Dine with us as we communicate news and opportunities within our organization and our industry.
Keynote Speaker: General Larry Wyche (Ret.)
The Keynote topic -  Supplier Development & Supplier Diversity.
Join us to learn today's most important challenges relating to supplier development and supplier diversity.
About Larry Wyche

Larry Wyche is a retired three Star General who has commanded over 100,000 military supply chain professionals.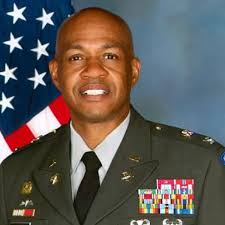 Larry currently serves as the President/CEO of Wyche Leadership and Logistics Consulting, LLC. He also serves as member of the Advisory Board of the Global Supply Chain Institute at the University of Tennessee. In addition, he is a National Association Corporate Director, Leadership Fellow and a Certified Executive Coach from Rice University. Larry has served as Director to the DoD Conventional Ammunition and Explosives Safety Boards; Director, Army Depot Maintenance Corporate Board; Chair, Army Materiel Command Cyber Governance Board; Executive Member, U.S. Transportation Command Distribution Process Owner Board.
As a Lieutenant General, he served as Deputy Commanding General of the United States Army Material Command.
He presided over the day-to-day operations of the multi-billion dollar global logistics enterprise, employing a workforce of over 120,000 soldiers, Department of Defense (DoD) civilians and contractors, with a presence or economic impact in all 50 states.
Larry directed a significant portion of DoD's sustainment effort, overseeing the Army's Organic Industrial Base arsenals, maintenance depots and manufacturing plants supported by a supply chain of over 11,000 vendors and a multi-billion service parts inventory. He played a key role in harnessing game-changing technologies to provide the Army with new capabilities while implementing the organization's cyber security supply strategy and managing the foreign military sales.
Larry led the Army's third largest training organization, the U.S. Army Combined Arms Support Command (CASCOM) and Sustainment Center of Excellence. He managed a $215 million operating budget to train over 185,000 soldiers. Larry also developed a "Sustainment Think Tank" to focus on future Army logistics strategy and organization designs.
Larry served as Deputy Chief of Staff for Operations for Army Materiel Command, he mapped out, scheduled and executed logistics, new equipment fielding and industrial base operations. He also orchestrated the reverse logistics of $1 billion in equipment from Afghanistan and Iraq.
As a Brigadier General and commander of Joint Munitions and Lethality Life Cycle Management Command, he led the efforts of over 16,000 personnel, employed in 18 separate ammunition production facilities and storage depots across the country, to produce $40 billion in ammunition needed by our Armed Forces.
Larry served two tours in the Pentagon in the Offices of the Army G4 Logistics and G8 Programs.
He served as the senior logistician in Afghanistan, establishing 70 key logistics and transportation nodes valued at $11.8 billion. His efforts enabled shipment of materiel needed to sustain over 35,000 troops from ports in Pakistan and Northern Europe.
While earning a Bachelor of Business Administration, Larry was commissioned into the Quartermaster Corps from Texas A&M University Corpus Christi in 1982. He holds master's degrees in logistics management (Florida Institute of Technology) and National Resource Strategy (Industrial College of the Armed Forces). In 2017, Larry was recognized as the Texas A&M University – Corpus Christi Distinguished Alumnus.
Now retired, Larry was inspired to write Shirts Off Our Backs, Boots Off Our Feet to honor the dedicated men and women who serve in the Department of Defense's logistics and supply chain organization. Their commitment and success saves lives and ensures ammunition, food, fuel and supplies are delivered on time - all around the globe - regardless of the terrain, weather, distances, or the challenges of combat. Shirts Off Our Backs, Boots Off Our Feet is for leaders, logisticians and supply chain professionals who are obsessed with customer support and with creating value for the organizations they serve. Larry's inspirational personal and professional story will resonate with military service members and those in the public and private sectors who are dedicated to becoming better logisticians and supply chain professionals and leaders.
---
This event is live streamed from the Professional Dinner Meeting at the Grand Tuscany Hotel.
By registering for this event, you provide ISM-Houston with your consent to be included in photographs and video recording to the event.
North Branch 2020 Professional Dinner Meeting
Speaker: General Larry Wyche (Ret)