When:
April 16, 2019 @ 5:00 pm – 8:15 pm
2019-04-16T17:00:00-05:00
2019-04-16T20:15:00-05:00
Where:
The Woodlands Country Club - The Palmer Course
100 Grand Fairway
Spring, TX 77381
USA

5:00 PM Pre-Dinner | Workspace Category Management
Presenters: Tony Bliazis and Erik McMillan, both of BP
Tony Bliazis | Category Manager

Design & Construction Services - Western Hemisphere at BP
20+ years in corporate real estate and commercial construction experience.
Broad based work history in program/project management, commercial advisory and category management.
Erik McMillan | Category Analyst at BP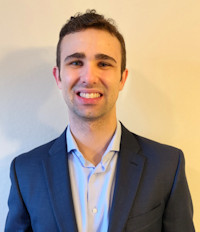 Erik graduated from the University of Houston with a BBA in Supply Chain Management, obtained CPSM certification in 2017.
Has held a variety of Procurement & Supply Chain Management roles including Sourcing, Processes, and Category Management within Oceaneering International and now BP.
Currently working on the Westlake campus re-build and modernization/transformation initiatives within the Americas Property category team.
6:00 PM Networking Dinner
ISM-Houston hosts a private room at The Woodlands Country Club | The Palmer Course to meet and engage with supply chain professionals, and establish lasting external connections in a social setting.
Dine with us as we communicate news and opportunities within our organization and our industry.
---

7:00 PM Keynote - Women in Supply Chain Panel
Our accomplished panel of supply chain leaders represents three of Houston's leading industrial sectors: chemical manufacturing, chemical distribution, and oil & gas exploration and production.
Join us to learn today's most important challenges relating women in supply chain, and their path to leadership roles.
---
Amanda Prochaska
Chair, ISM Thought Leadership Council; CEO & Founder, High Performance Procurement
Amanda has built a career over the last 15 years focused on implementing innovative solutions to Procurement organizations and has a passion for coaching organizations through large-scale transformations.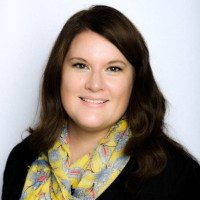 In her recent role at MGM, she was responsible for implementing and sustaining new, best-in-class sourcing programs and for leading the source-through-pay transformation.
Before joining MGM, Amanda served as Associate Director at the Kraft-Heinz Company, where she led the simplification of processes, focusing on cost reduction strategies, supplier development, and technology enhancements.
Prior to that, Amanda held various Procurement roles within the CPG industry.
She also is the author of "Procurement Unstuck," a blog related to procurement and source-through-pay issues.
She serves on the ISM Conference Leadership Board and is the Founding Chairman of the ISM Thought Leadership Council.
She has recently decided to start High Performance Procurement, which focuses on helping Procurement organizations unlock tremendous value by creating high performing suppliers and developing high performance talent in the digital era.
Dona Burke
Vice President Procurement at TPC Group
Dona Burke currently serves as the Vice President, Procurement for TPC Group in Houston. In this role, Ms. Burke is responsible for TPC Group's indirect services and materials procurement, including warehouse operations.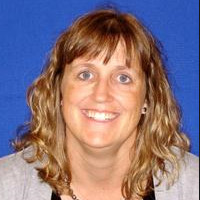 Ms. Burke joined TPC Group in September 2010 as the Director, Planning and Optimization. During her tenure in this role, she transformed the planning organization into a valued resource and business partner. She transitioned to her current role in April 2017.
Prior, Ms. Burke was with Lyondell-Equistar Chemicals and LyondellBasell, one of the largest plastics, chemicals and refining companies in the world. Her roles included a progression of management positions in engineering, operations, production planning and EHSS.
Since 2013, Ms. Burke has been a member of Rotary International, an international service organization comprised of business professionals who do service work globally and locally. She has served on the boards of LaPorte, Houston Skyline and Memorial-Spring Branch Rotary Clubs.
Ms. Burke earned a Bachelor of Arts degree in Chemical Engineering from the University of Illinois.
Headquartered in Houston, Texas, TPC Group is a leader in providing highly specialized lines of chemical products to major chemical and petroleum-based companies worldwide.
As North America's largest producer of finished butadiene and the largest producer of butene-1, companies around the globe rely on us as their dependable supplier for hydrocarbon processing and other specialty chemicals.
We are the sole producer of chemical grade diisobutylene in North America and the second largest active merchant producer of high purity isobutylene in North America. Our products are sold to a wide range of performance, specialty and intermediate markets, including synthetic rubber, fuel additives, plastics and surfactants. Put simply, we make the products that go into making the world's tires, carpets, gasoline additives and many other essential items used in our daily lives.
TPC Group operates manufacturing facilities in the industrial corridor adjacent to the Houston Ship Channel, the heart of the world's largest chemical processing center. In addition, we operate a facility in Port Neches, Texas, as well as a product terminal in Lake Charles, Louisiana.
Sustainability We will always serve the communities where we operate by creating value through environmental stewardship, social responsibility, and economic prosperity. These commitments are an integral part of our drive for sustainability because they help our employees achieve, our customers succeed, our shareholders prosper, and our communities thrive; they support everything that creates a livable and sustainable world.
Marian Nimon MBA, C.P.M., CPSD
Associate Director
Marian Nimon is the Associate Director and SBLO of the HUB & Federal Small Business Program for The University of Texas MD Anderson Cancer Center. She developed an innovative and well-respected multi-award-winning Program in her 25 years at MD Anderson.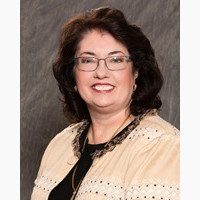 Career highlights encompass all aspects of Supply Chain Management and industry knowledge spans defense to healthcare, including federal and state regulations.
Committed to supplier diversity, she enjoys interesting and challenging tasks.
Assisting people is her passion and she embraces continuing education. Marian received her MBA while working full time and serving as President of ISM-Houston, Inc. In addition, Marian is a graduate of Leadership Houston and former Board Chair of the Women's Business Enterprise Alliance (WBEA).
She serves on the Institutional Diversity Council at MD Anderson. Marian served for 20 years on the Board of ISM-Houston, Inc. and is an active member of both the WBEA and the Houston Minority Supplier Development Council.
Award highlights include:
National: The Dwight D. Eisenhower Award of Excellence for Research and Development by the President of the United States
Arnold L. Yauch Achievement of Excellence Award (ISM)
National: the Charles McDonald Supplier Diversity Award (ISM)
The Small Business Administration's Women in Business Advocate of the Year
The Department of Commerce's Minority Business Advocate of the Year
Senator Mario Gallegos award for best in class HUB Program
State Comptroller featured MD Anderson's supplier Mentor-Protégé program in 20th anniversary newsletter
The University of Texas MD Anderson Cancer Center is one of the world's most respected centers devoted exclusively to cancer patient care, research, education and prevention. MD Anderson provides cancer care at several convenient locations throughout the Greater Houston Area and collaborates with community hospitals and health systems nationwide through MD Anderson Cancer Network®.
U.S. News & World Report's "Best Hospitals"​ survey has ranked MD Anderson the nation's top hospital for cancer care. Every year since the survey began in 1990, MD Anderson has been named one of the top two cancer hospitals, and it has ranked first for 10 of the past 11 years. The recognition reflects the passion of our 21,000 extraordinary employees and 1,000 volunteers for providing exceptional care to our patients and their families, and for realizing our mission to #endcancer.
---
What Is Women in Procurement  and Supply Chain 2019?
Women in Procurement & SCM will address your key challenges:
Walking the talk on gender diversity in procurement and supply chain
Attracting millennials and nurturing a new generation of leaders
Getting procurement and supply chain basics right to deliver value across your organization
Ensuring your organization is fully-prepared for digitalization in procurement
Sourcing and retaining professionals with new skills set and know how
Mapping the procurement vision into 2020: what does the future hold?
Assessing key milestones and challenges involving ethical procurement
Embedding security into your procurement practices
---
Video/Photography Consent:
By registering for this event, you provide ISM-Houston, Inc. your consent to be included in photographs and video recording of the event.
Women in Supply Chain Panel
Women in Procurement & SCM Will Address Your Key Challenges