When:
February 25, 2021 @ 6:30 pm – 7:30 pm
2021-02-25T18:30:00-06:00
2021-02-25T19:30:00-06:00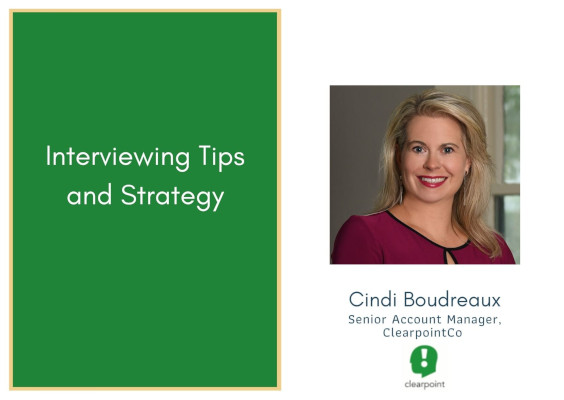 Interviewing Tips And Career Strategies
Join the next virtual Career Services discussion on February 25th from 6:30 to 7:30 pm, hosted by ISM-Houston Inc and Cindi Boudreaux.
The focus subject will be interviewing.
Would you welcome some tips on how to interview via video? How would you answer those questions brilliantly in a way that makes you stand out? What career stories should you leverage? How do you create them?
Come and get answers to your questions.
Cindi brings over 13 years of experience, is a Senior Account Manager at ClearpointCo in full life-cycle account management and recruiting strategy.
She is a seasoned consultant who is knowledgeable in executive retained search, direct-hire, staffing, and project services solutions within our industries.
She engages clients and employers by hosting Coffee & Careers, no-charge job-seeking series tailored to marketing professionals looking to advance their careers.
Attend this event to gain useful insights, career tips, and get helpful resources to navigate the current job market.
About Cindi Boudreaux
Ms. Boudreaux has placed over 200 professionals in information technology, data science, digital, IoT and marketing roles; she worked with clients such as Reliant, CenterPoint, RigNet, Phillips 66, Calpine, Shell, and ConocoPhillips on staffing and project services solutions.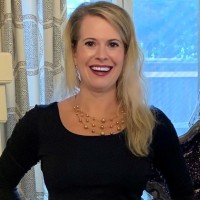 Before serving as a career consultant, Cindi spent over fifteen years in marketing and client services roles on both the corporate and digital agency sides.
Her expertise lies in strategic planning, process development, marketing research, and digital/information technologies.
Finally, she is a board member of the National Business Development Association (NBDA), an Alumnus of the University of Houston Bauer College of Business and University of California, Riverside.
Interviewing Tips And Career Strategies
Monthly Career Meeting Featuring Cindi Boudreaux