When:
May 3, 2019 @ 10:00 am – 11:00 am
2019-05-03T10:00:00-05:00
2019-05-03T11:00:00-05:00
With import/export costs accounting for up to 20% of bottom-line expenses for many U.S. corporations, there is an urgent need for global supply chain professionals to reduce spend.
The new 301 & 232 Tariffs emanating from Washington, DC are having a huge impact on import costs on raw materials, components and finished products.
The retaliatory initiatives of China can reduce our competitiveness on export sales opportunities. There are over a dozen options of tariff mitigation available to both importers and exporters on managing the effects of the new tariffs.
In our one-hour webinar, Thomas Cook, CEO, Managing Director of Blue Tiger International will share with participants his company's developed solutions, options and business models to assess and implement the necessary global supply chain modifications to mitigate the impact of the 301 Tariffs.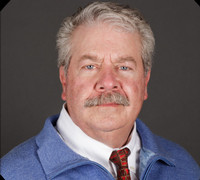 Learn what you need to know about the 301 & 232 Tariffs. What steps are available to mitigate their risk and cost, develop resources and obtain invaluable counsel and advice
The process is a "Risk Mitigation" strategy with time proven benefits operating in numerous verticals and focusing on supply chains with purchasing and sourcing from China.
There are several options available. Utilization's of Mitigating Strategies include and will be explained:
Alternative Sourcing
Free Trade Agreements
Drawback
Bonded Warehouses
Foreign Trade Zones
Vendor & Supplier Management
Negotiating Resolution
Compromises
Case Study Review and Q&A
Registration closes Thu, May 2, 2019 at 4:00 PM
Webinar: Mitigating the Impact of the 301 & 232 Tariffs
Speaker Tom Cook, CEO, Managing Director of Blue Tiger International