When:
May 11, 2021 @ 6:00 pm – 7:00 pm
2021-05-11T18:00:00-05:00
2021-05-11T19:00:00-05:00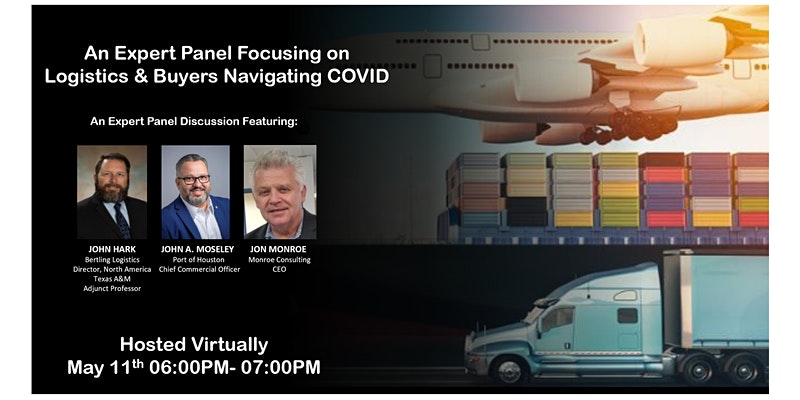 Logistics & Buyers Navigating Covid
A Panel Of Experts Discusses
About This Event
Join ISM Houston for a Panel Style discussion featuring:
John Hark- John has been in the Houston maritime industry for more than 25 years and graduated from Texas A&M University in 1989 with a Bachelor of Science in Maritime Administration.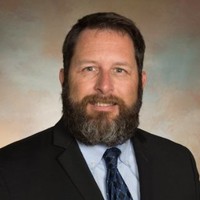 He started with the Bertling group in 2002 as Director of North America Vessel Operations. After moving to Bertling's logistics division, he held various management roles within the North and South America regions. He is currently the Director, North America.
In addition to his position with Bertling, he has been an Adjunct Professor with Texas A&M University since 2002.
Active in various industry and education initiatives, John is the current President of the Houston Maritime Arbitrators Association, chairs advisory councils for Lone Star College and Houston Community College and is a board member of the Port Houston Partners in Maritime Education nonprofit organization.
In April 2020, he founded the Greater Houston Supply Chain/Logistics Talent Gap/Education Collective to proactively minimize the logistics/supply chain industry talent gap and foster industry relationships with educators and students in the Greater Houston region.
---
John A. Moseley- John Moseley was named Chief Commercial Officer for the Port of Houston in 2018.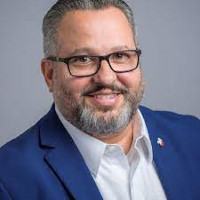 He joined Port Houston in 2010, successfully leading the port's global sales efforts.
Moseley started his career in international supply chain and logistics in 1987 and has held expanding roles in the U.S. and overseas with ocean carriers and beneficial cargo owners in addition to experience in the international freight forwarding and customs house brokerage sectors.
Moseley earned a bachelor's degree in international business administration from California State University at Los Angeles and an MBA from the University of Massachusetts at Amherst, Isenberg School of Management.
In his current role, he is responsible for driving and executing Port Houston's commercial strategy. He oversees Port Houston's real estate, trade development, economic development, marketing & branding, research & forecasting, and media relations departments as well as the administration of Harris County's Foreign Trade Zone.
Moseley actively serves in leadership positions of the Greater Houston Partnership and the Brazil Texas Chamber of Commerce.
Past contributions have included board positions with the American Institute for International Steel, Netherlands American Business Association, International Trade Club of Southern California, International Transportation Management Association of Houston and as a member of the Advisory Board of the Center for Logistics and Transportation Policy Program at the University of Houston and active participation in other related organizations.
---
Jon Monroe- In 1998 Jon launched Jon Monroe Consulting with the belief that the supply chain was becoming too complex for most companies to manage on their own.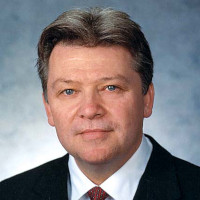 Jon has worked with NVOCCs, shippers, ports, and technology companies to help streamline processes and improve results.
Today Jon represents one of the largest privately held NVOCCs in China and provides middleware solutions through SYSM, a cloud based, proprietary purchase order management system that provides transparency into factories in Asia.
Jon is the author of Yangtze River World Report, a 381-page e-book documenting the development of containers and infrastructure along the Yangtze River.
Today he tracks China's COVID Supply Chain and provides a weekly COVID Supply Chain update to companies trying to navigate the new environment. Jon Monroe Consulting was founded in 1998 and this year is launching Cargo Butlers, a dba of Jon Monroe Consulting.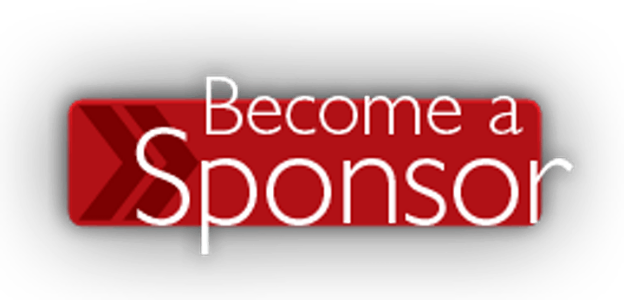 Become A Sponsor or Donor
We are deeply grateful to all of our sponsors and donors. We cannot create and drive our strong programs without your support.
ISM-Houston offers many sponsorship opportunities including the following:
Profession Dinner Meetings or PDMs/Pre-Dinner Meetings
Program and Executive sponsorships
Other Events: Academic Partnerships, Emerging Professional, Workshops, Seminars, Webinars, and North Expansion
ISM-Houston's Annual Supplier Expo in February
ISM-Houston's Annual Golf Tournament in May
Sponsors are also recognized for in-kind contributions, such as use of facilities and catering for our events.
ISM-Houston is a 501(c)(6) organization, so contributions are not tax deductible by the donor. However, contributions to a 501(c)(6) may be deductible as a business expense by the donor. Please consult your tax advisor.
See our website for more details:
http://www.ism-houston.org/sponsorship/
May 2021 Professional Development Meeting
Logistics and Buyers Navigating Covid