When:
May 14, 2019 @ 5:00 pm – 8:15 pm
2019-05-14T17:00:00-05:00
2019-05-14T20:15:00-05:00
Where:
Marriott West Loop
1750 W Loop S
Houston, TX 77054
USA

Pre-Dinner Meeting | Contingent Workforce Management Workshop
Mastering the Fundamentals | Presented By Cesar Ayala
5:00PM
This workshop will provide you with an overview of the contingent staffing category.
Key takeaways include the following:
Contingent Staffing Supplier Landscape (MSP, Supplier-Managed vs. Vendor Neutral VMS, etc.)
Identifying your Contingent Staffing population and sphere of influence · Self-Sourcing – What Is It and Why Does It Matter
Lessons learned in setting up a program
Negotiate with your contingent staffing vendors.
VMS/ATS Integration
Cesar Ayala is a category manager for LyondellBasell, one of the world's largest plastics, chemicals and refining companies. He joined the company in 2015.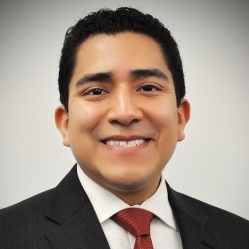 In addition to leading the North American contingent labor program, Cesar is a member of the company's procurement team.
Cesar has broad procurement and supply chain experience having joined LyondellBasell after having served in a variety of positions in the Oil and Gas industry.
He has leveraged his commercial acumen to lead major purchases of goods and services, covering a diverse portfolio of spend including contract labor, information technology, consulting, and engineering.
Cesar earned a bachelor's degree in biology from The College of New Jersey, a master's degree in molecular genetics from Rutgers University – New Brunswick, and an MBA in supply chain management from the Broad College of Business at Michigan State University.
Please make sure you sign-up on the Pre-Dinner site also. We need to make sure we have enough room for the event.
---
Networking Dinner
6:00PM
ISM-Houston hosts a private room at The Marriott West Loop to meet and engage with supply chain professionals, and establish lasting external connections in a social setting.
Dine with us as we communicate news and opportunities within our organization and our industry.
---
Keynote: Socially Responsible Intelligent Automation (AI)
Keynote Speaker: Matt Shocklee
7:00PM
Matt leads an Individual Enterprise that enables an ecosystem of Start-Ups and Technology Leaders in GBS and AI Worldwide.
Significant leadership experience in the information technology, consulting and services industries worldwide. Recognized as a leader in the field of Global Business Services (GBS - procurement, outsourcing, shared services and digital services) and Sourcing Relationship Management (SRM).
Industry and Board Advisor to leading organizations in fields of AI, global sourcing and cybersecurity.
A frequent speaker at technology and sourcing industry events and conferences worldwide.
Currently President & CEO of Global Sourcing Optimization Services (GSOS), an individual enterprise advisory firm focused on optimizing business value in Global Business Services (GBS) relationships worldwide.
Author of the Sourcing Relationship Health Check Process, the Sourcing Relationship Value Framework and the Value Health Check Survey (VHCS - Powered by Enlighta), a web-based sourcing relationship diagnostic tool used to assist buy and sell-side organizations in assessing the overall health of their sourcing relationships and identifying opportunities for value improvement.
Just like a personal "health check-up" with your physician, the Sourcing Relationship Health Check process takes the vital signs of health in sourcing relationships and provides keen insights into opportunities to improve sourcing value for both the buy and sell-side organizations.
The Health Check Program is delivered in partnership with industry associations worldwide and the world's leading GBS Governance Platform - Enlighta. Matt is the former Global Ambassador for the IAOP and Sourcing Industry Group (SIG).
Matt is a Founding Member of the Avasant Fellow Program and advisory board member for several emerging IT services and technology start-ups in AI, Cognitive Computing, RPA, Cybersecurity and digital innovation services.
This event is live streamed to North Extension meeting.
---
Video/Photography Consent:
By registering for this event, you provide ISM-Houston, Inc. your consent to be included in photographs and video recording of the event.
---
Socially Responsibility Intelligent Automation (AI)
Keynote Speaker: Matt Shocklee