When:
November 12, 2019 @ 5:00 pm – 6:00 pm
2019-11-12T17:00:00-06:00
2019-11-12T18:00:00-06:00
Where:
Houston Marriott West Loop by The Galleria
1750 W Loop S
Houston, TX 77054
USA

Pre-Dinner Networking Meeting
5:00pm to 6:00pm
A hour for social networking. This is an opportunity stay in touch with old contacts and make new contacts. A cash bar is available.
Our Featured Speaker is Asuquo Edem
Project Management For Supply Chain Professionals: Executing High Value Contracts

About this Event: Session Objectives
Basic Understanding of Project Management (PM) Concept and Principles.
Application of PM principles in Supply Chain Management with specific focus on contracting activities.
Understanding of why Supply Chain contracts fail fro a PM view point.
Select PM tools to achieve better results in Supply Chain contracts.
About Asuquo Edem
Asuquo Edem is a Senior Supply Chain Management executive with extensive background in strategic sourcing, global procurement, inventory management, capital project management and international Logistics.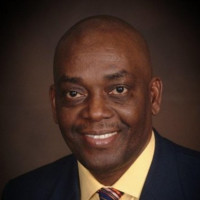 Asuquo has a broad international and multi-cultural experience base with several high impact assignments in Africa, the Middle East, Europe and North America during his career with Royal Dutch Shell, a leading Oil and Gas company with a massive global footprint.
He has a PhD in Industrial Sociology from the University of Port Harcourt in Nigeria, an MBA in Supply Chain Management from University of Leicester in the UK and is a certified Lean Sigma Green Belt holder in process Leadership.
Asuquo also has a Post Graduate Diploma from the Chartered Institute of Purchasing and Supply (CIPS), UK with a Certified Professional in Supply Chain Management (CPSM) designation from the Institute of Supply Management, United States.
His most recent assignment was with Distribution International in Houston where he held the role of Director, Supply Chain Management.
While currently in career transition, Asuquo is volunteering time for ISM activities, serves as a member of a product advisory committee for a Supply Chain Quality 4.0 software and provides part time consulting service with BCG - Houston.
Project Management For Supply Chain Professionals
Executing High Value Contracts