When:
March 3, 2020 @ 6:00 pm – 8:00 pm
2020-03-03T18:00:00-06:00
2020-03-03T20:00:00-06:00
Where:
Houston Marriott West Loop by The Galleria
1750 W Loop S
Houston, TX 77027
USA

Dinner
6:00pm to 7:00pm
Join us for the March Professional Dinner Meeting.
ISM-Houston hosts a private room at Houston Marriott West Loop by the Galleria to meet and engage with supply chain professionals and establish lasting external connections in a social setting.
Dine with us as we communicate news and opportunities within our organization and our industry. A cash bar is available.

Featured Presentation: Amazon Business and a Panel of Amazon Business Clients
7:00pm to 8:00pm
About our March 2020 presentation.
ISM-Houston will be hosting their March Professional Dinner Meeting featuring Amazon Business and a panel of Amazon Business clients to discuss trends in e-commerce and tools to address tail spend.
The panel will be moderated by Mario Marin and will feature current Amazon Business clients:
Register early to make sure you get a "Prime" seat!
Mario Marin- The Head of US Enterprise Sales at Amazon Business (AB). Mario oversees all aspects of AB's go-to-market sales strategy for commercial customers.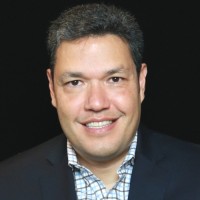 Prior to Amazon, Mario was the Vice President of Development for the United Way of Greater Los Angeles where he spearheaded development efforts for one of Los Angeles County's largest nonprofits.
In addition, Mario has also had a successful career in the corporate world, where he served in multiple leadership roles at W.W. Grainger.
His efforts there led to some of Grainger's largest public sector and corporate contract awards with customers as diverse as the State of California, FedEx and United Airlines.
He started his career as a Presidential Management Fellow working in the Clinton Administration and served on the staff of the U.S. Senate Appropriations Committee.
Ellen Nielsen- Ellen joined Chevron June 2018. She is the General Manager of Category Management in P/SCM, based in Houston and responsible for providing leadership to improve sourcing strategies and supplier relationship management.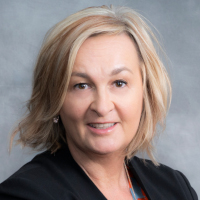 During her 27-year career, Ellen worked for Henkel Corporation, Hewlett Packard, GE Compunet and Siemens in Germany and the United States in IT and Procurement/Supply Chain roles.
She began her career as an IT System Engineer and has served in multiple leadership roles of increasing responsibility as global director and vice president in Procurement, as CIO and head of Shared Services for North and Latin America.
She has led international teams in fast moving, disrupted industries; transformed source-to-pay, shared services and IT organizations; managed multiple acquisition integrations, digital transformations and improved business results by significant value creation.
DeWight Dopslauf- DeWight is currently the Purchasing Agent for Harris County, Houston, Texas.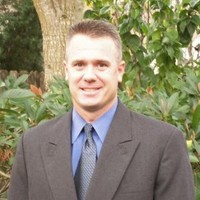 DeWight has over twenty three years of purchasing experience, with three years in the private sector and twenty years in the public sector.
He has been a Certified Public Procurement Officer since 2010, Certified Purchasing Manager since 2005.
DeWight was elected to the Institute of Public Procurement Board of Directors in 2008 and serving in that capacity for four years.
---
Video/Photography Consent
This event is videoed live to the North Extension Professional Dinner Meeting at the The Woodlands Country Club.
By registering for this event, you provide ISM-Houston, Inc. your consent to be included in photographs and video recording of the event.
---
March 2020 Professional Dinner Meeting
Panel Discussion of Amazon Business Clients