When:
January 12, 2021 @ 6:00 pm – 8:00 pm
2021-01-12T18:00:00-06:00
2021-01-12T20:00:00-06:00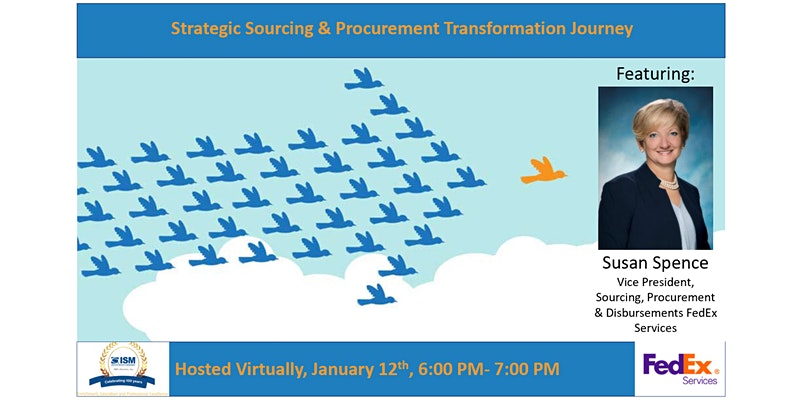 A Strategic Sourcing and Procurement Transformation Journey
Featuring Susan Spence of FedEx Services
About this Event
Join ISM-Houston for a virtual Professional Meeting Featuring Susan Spence. Susan Will discuss Strategic Sourcing and Procurement Transformation Journey.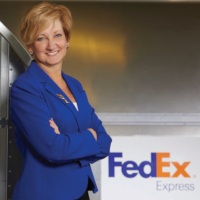 Susan Spence- Sue joined FedEx in October 2013 as the VP of the newly centralized Sourcing & Procurement group.
Her responsibilities include leading a team of over 280 professionals in managing $17B of spend in operational and services categories, and managing compliance, systems and policies related to the corporation's sourcing, procurement, and accounts payable activities.
She also serves as a member of several Industry and University councils and advisory boards in the field of supply management.
In 2020 Sue was honored with the Institute of Supply Management's J. Shipman Gold Medal Award, a recognition of individuals whose career accomplishments have promoted the advancement of the procurement and supply chain management profession.
Prior to joining FedEx, Sue was employed at United Technologies Corporation for 28 years in positions of increasing responsibility at the aerospace divisions of Pratt & Whitney, Hamilton Sundstrand and Sikorsky Aircraft. She also served as Director of Supply Management at UTC's Corporate HQ, where her team earned Purchasing Magazine's annual Medal of Excellence award and was chosen as a YWCA Woman Achiever in Business.
Her career included positions in both Supply Management, Operations Transformation, Continuous Improvement, and International Trade Compliance.
Sue received her BA in Economics from the University of Connecticut, and an MBA from Rensselaer Polytechnic Institute. She has two adult daughters living in Boston and New York.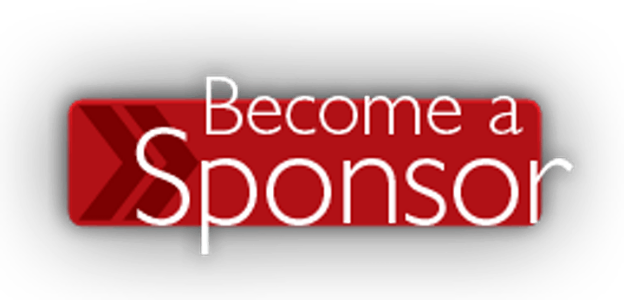 Become A Sponsor or Donor
We are deeply grateful to all of our sponsors and donors. We cannot create and drive our strong programs without your support.
ISM-Houston offers many sponsorship opportunities including the following:
Profession Dinner Meetings or PDMs/Pre-Dinner Meetings
Program and Executive sponsorships
Other Events: Academic Partnerships, Emerging Professional, Workshops, Seminars, Webinars, and North Expansion
ISM-Houston's Annual Supplier Expo in February
ISM-Houston's Annual Golf Tournament in May
Sponsors are also recognized for in-kind contributions, such as use of facilities and catering for our events.
ISM-Houston is a 501(c)(6) organization, so contributions are not tax deductible by the donor. However, contributions to a 501(c)(6) may be deductible as a business expense by the donor. Please consult your tax advisor.
See our website for more details:
http://www.ism-houston.org/sponsorship/
A Strategic Sourcing and Procurement Transformation Journey
Featuring Susan Spence of FedEx Services