When:
May 13, 2020 @ 3:00 pm – 4:00 pm
2020-05-13T15:00:00-05:00
2020-05-13T16:00:00-05:00

ISM-NJ May Virtual Membership Meeting
Topic:  Blockchain to 'Bots: Buying, Selling, and Working in a Digitized World
Presentation with Joanna Martinez, Speaker, Consultant, Advisor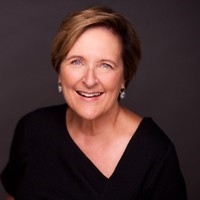 Digitization like Artificial Intelligence, Blockchain and Robotics provides revenue growth potential for sellers, cost reduction potential for buyers, and increased efficiencies at every step in between.
To stay on top, people must step away from what has worked in the past and embrace new ways of doing business.
Presented by an engineer-turned-business executive, this Keynote is designed primarily for people who want to understand how to "take it up a notch" to succeed in an environment that didn't exist ten years ago.
No matter what your role, this is a great opportunity to expand your professional toolkit to conquer 21st Century digital challenges.
Registration closes Wed, May 13, 2020 at 12:00 PM
| | | | | | | |
| --- | --- | --- | --- | --- | --- | --- |
| Title | Fee | Valid Dates | Member Status | Points | CEUs | Hours |
| ISM-New Jersey Members | No Charge | March 30 to May 13, 2020 | Members Only | 0.0000 | 1.0000 | 0.0000 |
| ISM Member | No Charge | April 22 to May 12, 2020 | All Registrants | 0.0000 | 1.0000 | 0.0000 |
Blockchain to 'Bots
Buying, Selling, and Working in a Digitized World