When:
January 25, 2019 @ 12:30 pm – 1:30 pm
2019-01-25T12:30:00-06:00
2019-01-25T13:30:00-06:00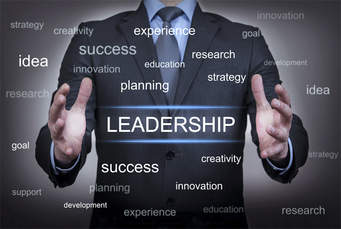 What Is Leadership?
Please join us for a 1-hour web program on Leadership.
1 CEH (Continuing Education Hour) Awarded
Discover the qualities that will make you stand out from the crowd.
Leaders are people who do the right thing; managers are people who do things right.
– Professor Warren G. Bennis
The word "leadership" can bring to mind a variety of images. For example:
A political leader, pursuing a passionate, personal cause.
An explorer, cutting a path through the jungle for the rest of his group to follow.
An executive, developing her company's strategy to beat the competition.
Leaders help themselves and others to do the right things. They set direction, build an inspiring vision, and create something new.
Leadership is about mapping out where you need to go to "win" as a team or an organization; and it is dynamic, exciting, and inspiring.
Yet, while leaders set the direction, they must also use management skills to guide their people to the right destination, in a smooth and efficient way.
Leadership is the art of getting someone else to do something you want done because he wants to do it.
– Dwight D. Eisenhower
Agenda:
Managing and Leading Today:
Why Do Managers Have to Be Leaders?
What Is HR's Role in Managing and Leading Today?
The Leadership Imperative: It's up to You
What Is the Secret to Influential Leadership?
Motivation and Meaning: 
What Makes People Want to Work?
What Is Motivation?
What Makes Work Meaningful?
What Are Learning Theories?
Registration closes Thu, Jan 24, 2019 at 12:00 PM
Get Tickets To The Leadership Webinar
What Is Leadership?
Learn What Leadership Really Means