When:
October 10, 2017 @ 5:00 pm – 8:00 pm
America/Chicago Timezone
2017-10-10T17:00:00-05:00
2017-10-10T20:00:00-05:00
Where:
CB&I Woodlands Office
2103 Research Forest Dr
The Woodlands, TX 77381
USA

5 PM Pre-Meeting
Networking Mixer
Please join ISM-Houston at our inaugural North Extension Professional Dinner Meeting (PDM).
Meet and network with past and present officers and current members of ISM-Houston.
Learn about what ISM-Houston offers to support your professional aspirations in supply management. We are excited to engage our colleagues in north Houston!
6PM Networking Dinner
ISM-Houston hosts a dinner to meet and engage with supply chain professionals, and establish lasting external connections in a social setting. Cash bar available.
7PM Keynote (Live streamed from our primary PDM location at the Marriott West Loop in Houston)
Keynote: State of ISM and the Supply Management Profession
Hear Thomas Derry speak about…
The State of Institute for Supply Management – Global, Present, and Future
Economic Overview from ISM Global's Viewpoint
ISM Global's Strategy
Understand Shifts Occurring In the Supply Chain and Procurement Profession
Changes in the CPSM/CPSD Training and Certifications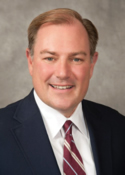 Thomas W. Derry
Chief Executive Officer of the Institute for Supply Management (ISM)
Thomas W. Derry is chief executive officer of the Institute for Supply Management (ISM) in Tempe, Arizona ISM is a not-for-profit organization with more than 50,000 members worldwide. ISM delivers market intelligence, certification, training, and professional development to the global market of procurement and supply chain management professionals. ISM is best known as the inventor and publisher of the PMI® index as part of its monthly Report On Business®. The manufacturing PMI® and the NMI® for the services sector are closely followed by governments and in capital markets as a leading indicator of global economic conditions. Prior to joining ISM in July 2012, Derry spent nine years with the Association for Financial Professionals (AFP), a US$23 million professional association serving 17,000 corporate treasury and finance professionals. As chief operating officer, Derry directed a global staff located in the United States and United Kingdom. He was responsible for strategic planning and strategic development, including U.S. and Canadian professional membership organizations and two wholly owned, for-profit U.K. subsidiaries. Prior to AFP, Tom was general manager of the LexisNexis business intelligence group headquartered in New Providence, NJ. Tom oversaw the implementation of a new strategy, restructured operations, and handled related acquisition integrations and strategic business unit divestitures. Derry has substantial experience in product development, cross-border acquisitions and foreign joint ventures, strategic restructuring of operations and developing profit generating strategic alliances. Representing ISM, Derry is frequently interviewed on macroeconomic and business conditions by the Wall Street Journal, The New York Times, U.S. television network CNBC, Bloomberg Television and various other business media outlets, as well as frequently invited as a speaker at a variety of business conferences. He holds a bachelor of science degree in foreign relations from Georgetown University. Derry is chairman and president of ISM Services, the for-profit consulting arm of ISM, a member of the Dean's Council for the W. P. Carey School of Business at Arizona State University, and is a member of the board of directors of the Society for Human Resource Management (SHRM).
Video/Photography Consent
By registering for this event, you provide ISM-Houston, Inc. your consent to be included in photographs and video recording of the event.