When:
September 11, 2018 @ 5:00 pm – 8:00 pm
2018-09-11T17:00:00-05:00
2018-09-11T20:00:00-05:00
Where:
The Woodlands Country Club - The Palmer Course
100 Grand Fairway
Spring, TX 77381
USA


Global Impact - The Supply Chain
The Program for ISM-Houston North Extension Dinner Meeting
5-6 PM | Workshop: Market intelligence in today's supply chain.
Featured Speaker: John Hark, Director of Chartering | FH Bertling
6-8 PM | Keynote Dinner: Market Insights for supply chain & procurement professionals in a changing and challenging economic environment.
Keynote speaker is Horace Hobbs |Chief Economist at Phillips 66.
Learn conceptual and practical, cross-industry insights from both
a global and local perspective that will help you assess, navigate,
and mitigate the challenging market conditions faced by supply
chain/procurement professionals – especially in light of current
inflationary pressures, global economic risks, sanctions, and
ostensible tariff wars.
Meet Our Speakers
John Hark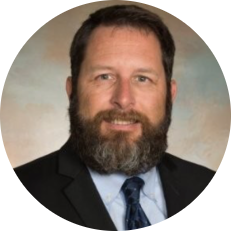 John Hark has been in the Houston maritime industry for more than 25 years and graduated from Texas A& M University in 1989 with a Bachelor Degree in Maritime Administration.
He started with FH Bertling in 2002 as Director of North American Vessel Operations. After moving to Bertling's logistics division, he held various management roles within the North and South American regions.
John has recently returned to Bertling's ship owning and operating division as Director of Chartering for North America.
In addition to his position with Bertling, he has been and Adjunct Professor with Texas A&M University since 2002.
Prior to joining Bertling, he was with Enron Industrial Markets as Supply Chain Manager, Argosy Shipping/BBC Chartering and Logistics and was Branch Manager for the international NVOCC Darnco Maritime.
John is current President of the Houston Maritime Arbitrators Association, chairs advisory councils for Lone Star College and Houston Community College, is a member of the Galveston College Advisory Committee, sits on the board of the Port Houston Partners in Maritime Education program and is past President and past Scholarship Director for ITMA.
John is also an active member Editorial Advisory Board for Breakbulk Magazine/Conference and the Exporters Competitive Maritime Council.
Horace Hobbs
Horace Hobbs joined Phillips 66 in October, 2013. He is primarily focused on long-range planning and capital allocation for the global portfolio of Phillips 66 businesses. He has spent his entire 30 year career in the energy industry, primarily as a management consultant and also as an operating executive.
Prior to joining Phillips 66, Horace was managing Director of Muse Stancil & Co., a boutique global consulting firm where he focused on downstream strategy and provided a broad array of merger acquisition and divestiture advisory services. He provided industry analysis and business planning support for operating companies, project and technology developers, equity investors and financial institutions.
Horace spent five years as part of an executive team for Longhorn Pipeline and was previously employed as a downstream industry consultant at Wright Killen & Co. and the Pace Consultants (now Jacobs Consultancy).
He spent the early years of his career as a chemical engineer involved in process design and advanced process control applications.
He has testified as a downstream industry expert before the Federal Energy Regulatory Commission (FERC), the California Public Utility Commission and the National Energy Board of Canada. He regularly addresses a variety of audiences on topics related to global energy markets and economics.
Horace holds a bachelor degree in Chemical Engineering from the University of Houston and is licensed by the State of Texas to practice engineering.
About ISM-Houston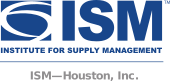 Institute for Supply Management (ISM) is the first supply management institute in the world. Founded in 1915 as a not for profit organization, ISM's mission is to enhance the value and performance of procurement and supply chain management practitioners and their organizations worldwide. Since 2008, ISM has maintained 50,000 members strong, and trained over 60,000 professionals in more than 30 countries.
ISM offers Certified Professional in Supply Chain Management (CPSM), as well as Certified Professional in Supplier Diversity (CPSD). ISM-Houston is the largest affiliate with 700+ members. Our members represent the growing industries of Oil & Gas, Petrochemicals, Healthcare, Construction and many others.
Video/Photography Consent.
By registering for this event, you provide ISM-Houston, Inc. your consent to be included in photographs and video recordings of the event.