When:
May 15, 2018 @ 5:00 pm – 8:00 pm
2018-05-15T17:00:00-05:00
2018-05-15T20:00:00-05:00
Where:
Houston Marriott West Loop by The Galleria
1750 West Loop S
Houston, TX 77027
USA

5:00 PM Pre-Meeting Networking Social
Meet and engage with supply chain professionals, and establish lasting external connections in a social setting. Cash bar available.
---
6:00 PM Networking Dinner
ISM-Houston hosts a private room at The Woodlands Country Club - The Palmer Course to meet and engage with supply chain professionals, and establish lasting external connections in a social setting.
Dine with us as we communicate news and opportunities within our organization and our industry.
---
7:00 PM Keynote - Currency Supply Chain
Our accomplished speakers discuss the challenges of maintaining the currency supply chain for the Federal Reserve.
Donald L. Bowers, II
Federal Reserve Bank, Houston Branch
Donald Bowers, a native Houstonian, received his bachelors' degree from Rice University and joined the Federal Reserve Bank's Management Development Program in 1991. In 2015, he was promoted to Vice President. In addition to serving as secretary to the Houston Branch Board of Directors, Donald oversees the Dallas Fed's Industry Outreach Program and Law Enforcement/Business Continuity functions at the Houston Branch.
A graduate of the United Way's Project Blueprint Leadership Program, Donald demonstrates a sincere interest in his community and in education. He currently serves on the board of the American Leadership Forum, Children at Risk, and the Houston Area Urban League; and he is past-president of the Association of Rice University Alumni.
Donald and his wife, Shawn, are the proud parents of two outstanding young men. Their older son is a graduate of the United States Naval Academy, and is a Lieutenant in the United States Navy. Their younger son is a recent graduate of Texas State University and is a special education instructor in Clear Creek ISD.
Donald earned an M.B.A. from Sam Houston State University with a concentration in Banking and Finance. He is also a senior fellow member of the 29th Class of American Leadership Forum Houston Gulf Coast Chapter.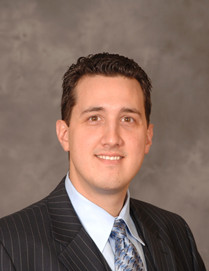 Jesse Thompson
Business Economist, Houston Branch of the Federal Reserve Bank of Dallas
Thompson joined the Dallas Fed in 2010, and he has been engaged in research and analysis of issues affecting Houston and Gulf Coast Economy. In particular he studies issues surrounding area hydrocarbon industries. He assists in the collection of information for the Beige Book publication of the Federal Reserve Bank of Dallas, is the Author of the Monthly Houston Economic Indicators, and also contributes to the Southwest Economy, a publication of the Dallas Fed.
Thompson Earned a Master of Arts in Economics from the University of Houston, and a Bachelor of Arts in Philosophy & Economics from the University of Houston. He is a certified Business Economist and serves on the board of the Houston Chapter of the National Association of Business Economists, and is currently serving as an officer in the Houston Chapter of the United States Association of Energy Economists.
Born and raised in the Houston Area, Thompson has been married for over 11 years and has three wonderful children.
Video/Photography Consent
By registering for this event, you provide ISM-Houston, Inc. your consent to be included in photographs and video recording of the event.
---