When:
March 13, 2018 @ 5:00 pm – 8:30 pm
2018-03-13T17:00:00-05:00
2018-03-13T20:30:00-05:00
Where:
Houston Marriott West Loop by The Galleria
1750 West Loop S
Houston, TX 77027
USA

5:00 PM Pre-Dinner Networking Social
Meet and engage with supply chain professionals, and establish lasting external connections in a social setting. Cash bar available.
---
6:00 PM Networking Dinner
ISM-Houston hosts a private room at Houston Marriott West Loop by the Galleria to meet and engage with supply chain professionals, and establish lasting external connections in a social setting. Cash bar available.
Dine with us as we communicate news and opportunities within our organization and our industry.
---
7:00 PM Keynote - Women in Supply Chain Panel
Our accomplished panel of supply chain leaders represents three of Houston's leading industrial sectors:  chemical manufacturing, chemical distribution, and oil & gas exploration and production.
Join us to learn today's most important challenges relating women in supply chain, and their path to leadership roles.
Dona Burke
Vice President Procurement, TPC Group
Dona Burke is Vice President Procurement at TPC Group.
She obtained a B.S. in Chemical Engineering from the University of Illinois. She has 26 years of experience in the petrochemical industry, holding managerial roles in operations, engineering, EHSS and supply chain. She joined TPC Group in 2010.
Dona lives in Houston, Texas with her husband and two children. She is President of the Rotary Club of Memorial-Spring Branch.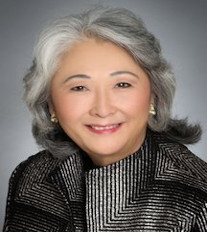 Donna Fujimoto Cole
President and CEO, Cole Chemical & Distributing, Inc.
Donna Fujimoto Cole, President/CEO of Cole Chemical & Distributing, Inc., founded the company in 1980, at the age of 27 with $5000, divorced, with a four-year-old daughter.
After working for Goldking Chemical for four years and owning 3 percent of the company, the partners started del Rey Chemical International where Ms. Cole was named VP Sales and a 26 percent owner. Subsequently DuPont, Exxon, Monsanto and Shell encouraged Donna to start her own business because they appreciated the responsiveness, honesty, market intelligence and sourcing in short supply.
Ms. Cole has experience with start-ups, joint ventures, acquisitions and divestitures in the chemical manufacturing, distribution, warehousing and packaging areas. Cole Chemical's revenues are in excess of $80 million supplying chemicals, synthetic lubricants, fuels and specialty chemicals with supply chain management services to the aerospace, automotive, refineries, petrochemical, specialty chemical plants, personal care, and electric utility industries.
In 2009, Houston Woman Magazine named Donna one of Houston's 50 most influential women.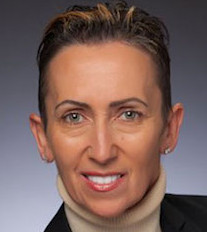 Evelyn MacLean-Quick
Chief Procurement Officer, Hess Corporation
Evelyn MacLean-Quick is Chief Procurement Officer for Hess Corporation, a global independent energy company engaged in the exploration and production of crude oil and natural gas. In this role, MacLean-Quick has accountability for the Supply Chain globally. The Global Supply Chain organization includes procurement and category management, materials management, procure-to-pay, and logistics processes. MacLean-Quick joined Hess in February 2015 as Vice President, Strategic Sourcing with responsibility for category management and developing trusted, long-term partnerships with our suppliers.
Prior to joining Hess, MacLean-Quick was with BP in the U.S. for eight years, most recently as Vice President, Global Wells Supply Chain, with accountability for rigs and well services category management, planning and performance, contracting and compliance, procurement operations, supplier quality, Supplier Relationship Management and discipline capability. She was also Vice President, Drilling and Completions Category Management; Well Services Sector Director; and Global Procurement and Supply Chain Manager – Transformation.
She spent more than 17 years with The Halliburton Company in various Supply Chain leadership roles based in Houston and the UK. She also served four years with Marathon and seven years with Brown and Root in project certification and quality assurance.
MacLean-Quick holds a Masters from INSEAD in Consulting and Coaching for Change; a Bachelor's degree in Management from Bellevue University, and has studied Law at Aberdeen University and Psychology at Inverness Technical College. Community involvement includes mentoring and various forms of fund raising through participation in running and cycling events.
Video/Photography Consent
By registering for this event, you provide ISM-Houston, Inc. your consent to be included in photographs and video recording of the event.
---