When:
June 9, 2020 @ 6:30 pm – 8:00 pm
2020-06-09T18:30:00-05:00
2020-06-09T20:00:00-05:00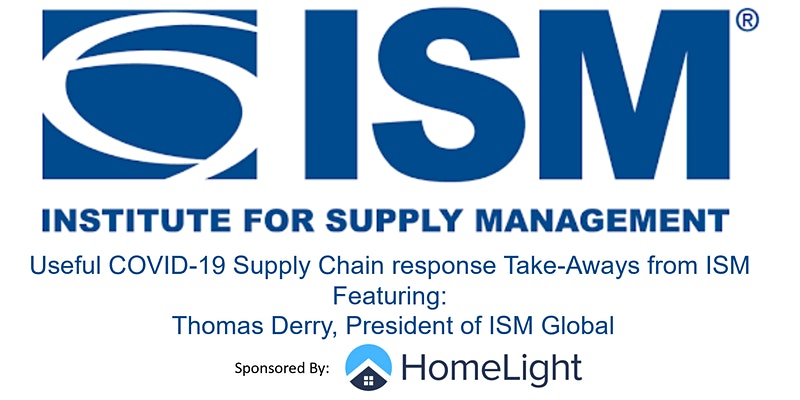 ISM Global President and CEO Discusses Covid-19 Supply Chain Response
About This Event
Join ISM-Houston for a discussion with the ISM Global President and CEO, Thomas Derry. Thomas will be discussing the Supply Chain's response to the global pandemic caused by Covid-19.
---
We would also like to once again thank our sponsor for this event: HomeLight. To learn more about HomeLight and the services they provide please visit: https://www.homelight.com/houston-tx/top-real-estate-agents
---
Thomas Derry- Thomas W. Derry is Chief Executive Officer of the Institute for Supply Management® (ISM®) in Tempe, Arizona.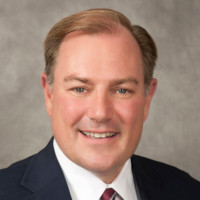 Prior to joining ISM in July 2012, Derry spent nine years with the Association for Financial Professionals (AFP), a US$23 million professional association serving 17,000 corporate treasury and finance professionals. As chief operating officer, Derry directed a global staff located in the United States and United Kingdom.
He was responsible for strategic planning and strategic development, including U.S. and Canadian professional membership organizations and two wholly owned, for-profit U.K. subsidiaries.
Prior to AFP, Tom was general manager of the LexisNexis business intelligence group headquartered in New Providence, NJ. Tom oversaw the implementation of a new strategy, restructured operations, and handled related acquisition integrations
and strategic business unit divestitures.
Derry has substantial experience in product development, cross-border acquisitions and foreign joint ventures, strategic restructuring of operations and developing profit generating strategic alliances. Representing ISM, Derry is frequently interviewed on macroeconomic and business conditions by the Wall Street Journal, The New York Times, U.S. television network CNBC, and various other business media outlets, as well as frequently invited as a speaker at a variety of business conferences.
He holds a bachelor of science degree in foreign relations from Georgetown University.
Derry is chairman and president of ISM Services, the for-profit consulting arm of ISM, a member of the Dean's Council for the W. P. Carey School of Business at Arizona State University, and is a member of the board of directors of the Society for Human Resource Management (SHRM).
To visit our Sponsor HomeLight, please follow this link: https://www.homelight.com/houston-tx/top-real-estate-agents
The Supply Chain's Response To Covid-19 Pandemic
Featuring Thomas Derry, President and CEO of ISM-Global