When:
January 22, 2020 @ 6:00 pm – 8:00 pm
2020-01-22T18:00:00-06:00
2020-01-22T20:00:00-06:00
Where:
Omni Houston Hotel at Westside -Gulf Coast Room
13210 Katy Fwy
Houston, TX 77079
USA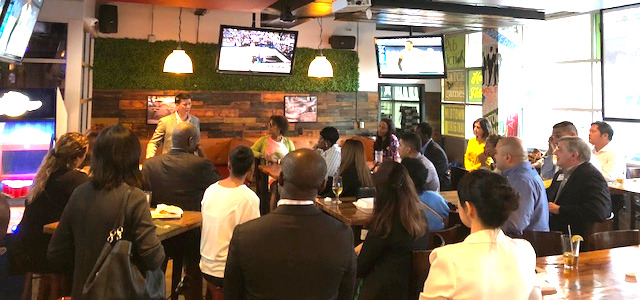 Join ISM-Houston for the First EPG Mixer for the New Year!
ISM-Houston will be hosting an Emerging Professionals Group Mixer on January 22nd at the Omni Westside Hotel. The featured Speaker will be Matthew Saunders from Bechtel Oil, Gas and Chemicals.
Matthew Saunders is currently serving as the Project Procurement Manager for Bechtel on the Rio Grande LNG project in Brownsville, Texas.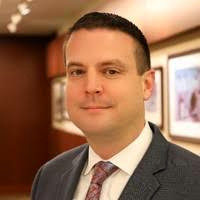 Matthew joined Bechtel in 2004 as a university hire in the corporate Bechtel Global Logistics team before moving into projects where he started as a Traffic and Logistics Supervisor on the Equatorial Guinea LNG Project. Over the past 15 years, Matthew worked in various procurement and project management roles including Traffic & Logistics, Purchasing, Materials Management, Performance and Risk and Operations across Canada, Australia and the United States. He has served on notable projects including Shell Scotford Upgrader Expansion 1 project with Bantrel in Alberta, Canada, the BG Queensland Curtis LNG project in Queensland, Australia, PJET (Procurement Joint Execution Team) in support of the Curtis Island LNG projects (Central Services Organization, Queensland Curtis LNG, Gladstone LNG and Australia Pacific LNG) in Queensland, Australia, Cheniere Corpus Christi Liquefaction Project in Gregory, Texas and Shell Pennsylvania Chemicals in Monaca, Pennsylvania.
He has led projects in various roles from Project Procurement Manager for Pennsylvania Chemicals, Project Field Procurement Manager for Corpus Christi Liquefaction Project, Operations Manager for PJET (Procurement Joint Execution Team) to Project Manager of M3S (Mobile Materials Management Solution) as part of Bechtel's Digital Supply Chain System (Oracle EBS).
During his tenure he has managed single project spend up to $1.6 Bn, empowered over 500 project professionals to lead a turn-around safety culture resulting in 1.5 million job-hours LTI (Loss-Time-Incident) and MR (Medical Recordable) free, improved project execution by instituting a lean focus implementing industry leading edge-system auto-id technology to improve supply chain visibility on mega construction projects and developed API integrations in an Agile project environment.
His industry involvement include memberships and affiliations with American Society of Transportation and Logistics ( AST&L now ASCM), Council of Supply Chain Management Professionals (CSCMP), Institute for Supply Management (ISM), United Way of Greater Houston Young Leaders and Women's Energy Network (WEN).
His stewardship and diversity and inclusive involvement include Society of Women's Engineering (SWE), Women's Energy Network (WEN) Mentor, FIRST Robotics, Houston College of Technology LTE Advisory Board, University of Houston Bauer College of Business Relations Advisor, and Bechtel Employee Resource Groups as Ally Chair Board Member for Women@Bechtel Houston, MARC (Men Advocating for Real Change) Champion, formerly Vice President of BSERV (Bechtel Veterans Resource Group) and Vice President Bechtel Employees Club.
His technical qualifications include American Society of Transportation and Logistics Certified (CTL), Bechtel Certifications for Procurement Manager and Project Manager, Six Sigma Certified as a Yellow Belt and Champion, and he is currently completing Project Management Institute PMP Certification.
Matthew holds a Bachelor's of Science in Industrial Distribution and Logistics Technology from the University of Houston, College of Technology. His Special interests include IoRT (Internet of Robotic Things), camping/hiking, cooking and economics.
January 2020 EPG Mixer
Featuring Speaker Matthew Saunders