When:
February 13, 2018 @ 4:30 pm – 8:00 pm
2018-02-13T16:30:00-06:00
2018-02-13T20:00:00-06:00
Where:
Houston Marriott West Loop by The Galleria
1750 West Loop S
Houston, TX 77054
USA

Expo 2018 & Professional Dinner Meeting
4:30-6:30PM Expo 2018 (Glass Palace)
Please join us early to attend our annual Supplier Expo and engage with suppliers that can meet a multitude of your needs. 
Cash bar available.
---
6:30PM Networking Dinner
ISM-Houston hosts a private room at Houston Marriott West Loop by the Galleria to meet and engage with supply chain professionals, and establish lasting external connections in a social setting. Cash bar available.
Dine with us as we communicate news and opportunities within our organization and our industry.
---
7PM Keynote - Supplier Development & Supplier Diversity Panel
Our distinguished panel represents two of Houston's leading industrial sectors: retail food and energy. Join us to learn today's most important challenges relating to supplier development and supplier diversity.
---
More About Our Panel of Speakers
James Harris
Director, Diversity & Inclusion and Supplier Diversity, H-E-B
As director of diversity & inclusion, Harris develops policy, creates programming and sets the strategic direction for the company and the (10) regional diversity councils across the state. These councils provide tactical execution of diversity awareness programming, community engagement and event activation for their respective regions and locations. Additionally, they insure the company's overall strategy is driven into the marketplace, which creates an emotional connection to the brand.
Harris also leads the supplier diversity direction for the company. He creates, collaborates and connects local, small, minority, disabled and veteran business owners to the company's procurement and sourcing process. He accomplishes this through building business networks across the state with various councils, chambers and advocacy agencies. This has led to the creation of new and differentiated goods and services for the company. In addition, it has provided job opportunities and economic impact to the communities H-E-B serves across the state.
James serves as director and advisor on many boards and councils; Houston Minority Supplier Development Council's: SDAC (Supplier Diversity Advisory Council) as Chair, Texas Diversity Council Board of Directors, TrueBlue Inclusion National Member, FMI(Food Marketing Institute) Supplier Diversity Committee and Liaison to FMI's Collaborative Committee, Houston Area Urban League, Texas NAACP; Corporate Advisory Council as Chair. World Youth Foundation as advisor.
Harris has over 30 years in the food industry and has developed a reputation for driving stakeholder satisfaction by connecting corporate business strategy to customer and community needs. Before joining H-E-B, he had a number of stops along the way to include The Minute Maid Company, Bruno's, Meijer and Kroger. In these organizations he held director and other key leadership roles.
Harris has received many awards and accolades, nationally and locally because of his business acumen and drive for results. He has the reputation of being approachable, charismatic, strategic thinker, advocator and passionate negotiator.
He is married to wife, Shavonda for 30 years and has two adult children, Carmen and Brandon. They are both recent college graduates and supply chain professionals.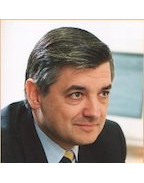 Eduardo Nunez
Project & Technology Manager, ExxonMobil
Mr. Nunez has 40 years of industry experience. He has developed his career with IBM Argentina in the engineering and marketing areas, and with ExxonMobil. After initial appointments as Information Systems and Procurement Manager in Esso, Argentina, he was transferred to Brussels, Belgium in 1995 as International Procurement Manager, and to Tokyo, Japan, in 1998 as Procurement Executive. In the USA since the year 2000, he has been appointed as Regional Procurement Manager for the Americas, General Manager of Global Procurement Operations, Global Contracting and Controls Manager, and, more recently, Projects and Technology Manager.
Eduardo earned B.S. / M.S. degrees in Electronic Engineering from the Buenos Aires Institute of Technology, and completed post-graduate studies in Oil & Gas Economics. Eduardo was chairman of the board of the Houston Minority Supplier Development Council, member of the board of the Houston Hispanic Chamber of Commerce, member of the Advisory Board of the Camara de Empresarios Latinos de Houston, member of the Greater Houston Partnership's Minority Partnership Task Force, member of the board of the Institute of Hispanic Culture of Houston, and President and Chairman of the House of Argentina in Houston. He is a graduate of the Center for Houston's Future and a Senior Fellow of the American Leadership Forum.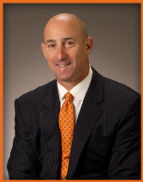 Matt Brand
Senior Vice President, Corporate Partnerships Houston Astros - Major League Baseball
Matt Brand joined the Houston Astros organization in 2011. In his role as Senior Vice President of Corporate Partnerships, Matt and his team work closely with key corporate partners to develop innovative advertising and marketing solutions, specifically focusing on how corporations can activate their brands most effectively. Matt also leads the business development team for Special Events at Minute Maid Park and the adjoining conference center.
Prior to coming on board with the Astros, Matt spent 25 years in the supply chain industry, holding various executive sales leadership positions specializing in the retail, automotive, and energy sectors. While with Eagle Global Logistics, he served as Vice President of Sales for Asia-Pacific, living in both Hong Kong and Singapore.
Matt currently serves on the board of the Make-A-Wish Foundation for the Texas and Gulf Coast Region and the Baylor Sports Management Advisory Board. Matt also served on the General Motors (GM) Supplier's Council and was a member of the Petroleum Equipment Suppliers Association (PESA).
Matt was raised in Selah, Washington, and played baseball at both Yakima Valley Community College and at Lewis & Clark State College. He and his wife, Casey, have two sons, Josh and Jake, and make their home in Houston.
---
VIDEO/PHOTOGRAPHY CONSENT:
By registering for this event, you provide ISM-Houston, Inc. your consent to be included in photographs and video recording of the event.
---