When:
April 21, 2018 @ 9:00 am – 1:00 pm
2018-04-21T09:00:00-05:00
2018-04-21T13:00:00-05:00
Where:
Houston's First Baptist Church
7401 Katy Fwy
Houston, TX 77024
USA

Maximizing Your Brand
Join us for this exciting workshop and learn from the experts how to better position yourself to find your next career opportunity!
See the topics & speakers below: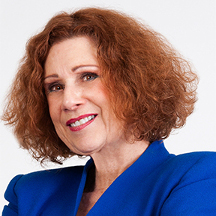 Cecilia Rose – "Stand by Your Brand & Step Away from the Shrimp Bowl" (bio below) https://www.linkedin.com/in/ceciliaarose/
Keynote Speaker and Master Certified Coach
Career Strategist | Executive Advisor
A passionate thought leader, Cecilia Rose is a recognized authority on leadership, organizational change, personal branding, and personal and professional transformation based on over two decades of coaching and speaking to thousands of senior-level leaders and emerging leaders in Global Fortune 50 companies.
She is the founder and president of Next Door Strategies, LLC, where she unleashes greatness in leaders at all levels. Having tremendous insights into the psyche of success and the challenges of failure, she understands the psychology of leadership and what it takes to achieve it.
Her future-focused approach marries her rare blend of coaching and extensive knowledge with her uncanny ability of spotting behavioral traits that drive professional success. She deftly creates the space and the place for clients and audiences to move from where they are today to where they want to be tomorrow.
Cecilia serves on the Executive Advisory Council that partners with top executives holding leadership roles. She was handpicked by DBM's Executive Advisory Board to ensure senior-level clients receive quality coaching. She has served on multiple business panels, advisory board positions, coached and facilitated organizational boards and has been chosen to guide select groups of senior-level leaders.
Richard Prather – "Leveraging Networking to Advance Your Career" (bio below) https://www.linkedin.com/in/richard-j-prather-ma-4859903a/
Richard Prather Richard J. Prather is originally from Philadelphia, PA, and has been working for Workforce Solutions for over 4 years. Richard is a Regional Facilitator for Workforce Solutions. Richard has traveled and lived abroad in places such as, England, Spain & Argentina to name a few.
He holds a Master's in Juvenile Law and a B.S. Degree in Foreign Languages, (Spanish) from New Mexico State University.
He conducts seminars throughout the 13 counties of the Galveston Gulf Coast Region. He specializes in Train the Trainer for Workforce Solutions staff and other CBOs; educates and assists our youth in becoming employment ready.
Before his current position, he has taken on rolls such as a Resource Specialist and Employment Counselor for Workforce Solutions career centers. Moreover, his greatest contribution is his commitment to excellence in customer service.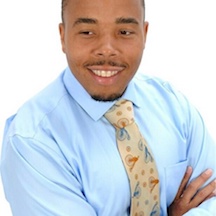 This event is co-sponsored by:
About ISM-Houston Career Services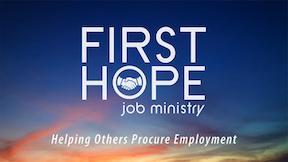 ---
ISM-Houston provides seminars and on-line training materials to help you learn the basic skills of the job search and, more importantly, give you experience developing the interaction skills that you need to engage and sell yourself.
---
Contact Kanita Brown for additional information at kanita.harris-brown@ISM-Houston.org
---
VIDEO/PHOTOGRAPHY CONSENT:
By registering for this event, you provide ISM-Houston, Inc. your consent to be included in photographs and video recording of the event.