When:
July 29, 2020 @ 12:00 pm – 1:00 pm
2020-07-29T12:00:00-05:00
2020-07-29T13:00:00-05:00
Four Steps to Automation Procurement
Setting Yourself Up for Tomorrow's Success Today
The road to digital transformation is one of the hottest talking points in modern procurement.
With four major phases of the autonomy journey, it's key to understand where you stand, where you're headed, and what's next.
Build a path to full autonomy for your procurement team and keep you ahead of the competition, bringing incredible value to your organization.
Course Description
In just 45 minutes, you'll learn:
A basic overview of the road to autonomous procurement
How procurement will develop over the next 10 years
Why it's important to start now in-order-to succeed ten years from now
Presented by:
Amenallah Reghimi, VP Product Management Development at JAGGAER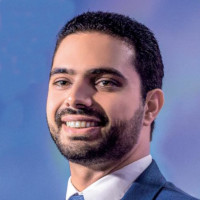 Amen builds bridges between technology and business globally. During his first years at JAGGAER, he successfully implemented and executed 60+ international projects on four continents in four different languages. Now, as Vice President of Product Management, he uses that experience to build effective products to help solve market problems and provide massive value to his customers.
Taking abstract ideas and turning them into reality, resulting in both user satisfaction and metrics growth is Amen's forte. His extensive market knowledge and in-depth understanding of customers' needs empowers the companies he works with to increase their profit margin exponentially and build a growing pool of loyal customers.
His focus on Intelligent Solutions & Innovation has earned him many accolades as a GLOBAL THOUGHT LEADER, INNOVATOR and INFLUENCER. In 2020, Thinkers360 honored him with multiple titles including "No. 1 in COVID-19 Business Impact," "No. 1 in Open Innovation" and "No. 5 in Procurement."
Terms And Conditions
ISM Promotions: ISM promotions are applicable to registrations where other promotions and discounts have not been applied. Any promotion that contains a deliverable by ISM shall be delivered upon the conclusion of the event and verification of your attendance. ISM reserves the right to substitute any promotion with equal or lesser value.
Cancellation Self-Paced Learning: Upon purchase, these courses are non-refundable.
Tax Deduction: The Internal Revenue Service may permit an income tax deduction to U.S. residents for expenses (including registration fees, travel costs, meals and lodging) incurred in pursuit of continuing professional education. Consult your tax adviser for details.
View full terms of service here.
This event is offered to members on ISMs website at no charge. The member will need to login and go to ISM events page to register.
Unprecedented Time. Unparalleled Education.
Must-Watch Webinars
Now more than ever, you need education you can count on. That's why Institute for Supply Management® launched a series of webinars packed with new content that brings you solutions addressing the challenges of the current supply chain business climate.
These Must-Watch Webinars are now available On-Demand to view at your convenience. For each webinar, you will receive 1 CEH.
Four Steps to Automation Procurement
Setting Yourself Up for Tomorrow's Success Today