When:
August 5, 2020 @ 1:00 pm – 3:00 pm
2020-08-05T13:00:00-05:00
2020-08-05T15:00:00-05:00
Wednesday, August 5, 2020 - Day 3
Welcome: Gary Embley, Vice President Business Development, ISM-New Jersey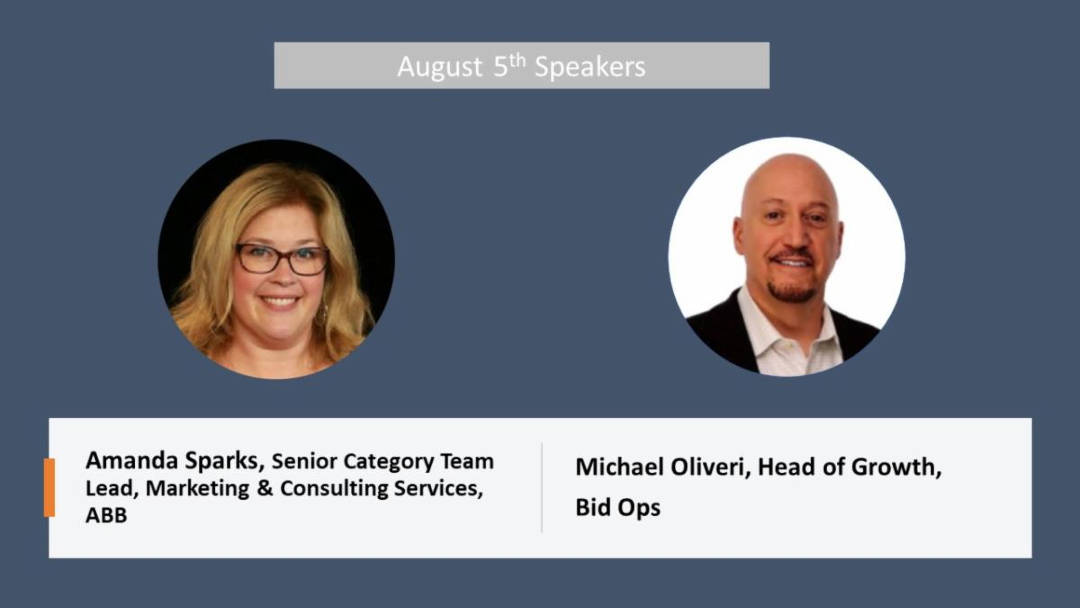 Session 1
The Dos and Don'ts of AI and Machine Learning - Amanda Sparks, Senior Category Team Lead, Marketing & Consulting Services, ABB
In an age of AI, ML and evolving procurement technology, how can procurement professionals ensure that they stay relevant? How do procurement professionals acquire the skills necessary to provide value when technology falls short? What are those skills?
Session 2
Using Behavioral Data For Supplier Negotiations - Michael Oliveri, Director of Sales, Procurement Services, Corcentric
Supplier negotiations are inherently challenging due to an assumed incentive for mutual ambiguity. The assumption is that if your counter-party knows your most desired outcomes, then they will be in a better position to hold your desires hostage. What if there were a way for counter-parties to communicate their mutual intentionalities in a manner that built the trust required to produce win-win outcomes? In this interactive session, Christian and Michael will share pertinent data from their MRO negotiations. The session will provide participants insight into the emerging application of behavioral analytics in business-to-business supply chains.
Closing Remarks
----If you are currently unemployed - please contact our office for special pricing---
---
Thank you to our VIP Sponsors


Registration Fees
Digital Transformation - Day 3
Supply Management Virtual Forum 2020