When:
December 2, 2020 @ 12:00 pm – 1:00 pm
2020-12-02T12:00:00-06:00
2020-12-02T13:00:00-06:00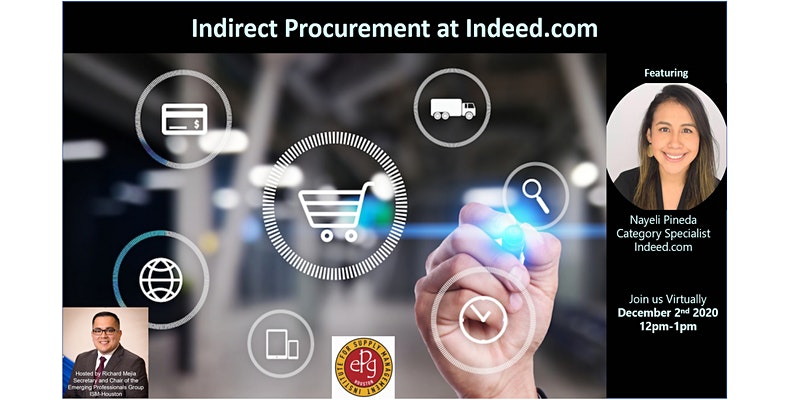 Discussing Indirect Procurement at Indeed.com
Emerging Professionals Group Meeting
About this Event
Nayeli Pineda is a Category Specialist at Indeed.com in Austin, TX where she "helps people get jobs".
She maintains the company's mission by establishing pricing, mitigating risk, and establishing/negotiating contracts for Indeed's vendors.
Nayeli looks forward to sharing her experience as a Category Specialist at Indeed.com with ISM-Houston and the Emerging Professionals Group.
She hopes this leads people to learn more about her experience in procurement at a worldwide employment related search engine, and ultimately help people find a career through site.
Discussing Indirect Procurement at Indeed.com
Emerging Professionals Group Meeting