President's Message
Greetings Members, Friends, and Colleagues,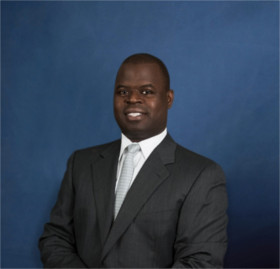 I am humbled, honored and privileged to be ISM-Houston's President for the 2017-2018 program year.  My enthusiasm for this organization is drawn from the steadfast commitment of our Executive Advisory Board, Affiliate Board and Committee Chairs, volunteers, and members-at-large.  Many of our efforts this year will be centered around raising awareness of ISM-Houston's valuable networks, resources, and tools.
We have an exciting program year in progress and significant changes are underway.
With an eye to our rich history that began in 1921, over the course of the next few months we will be refreshing the way we engage with our membership. We are expanding and pursuing ways to make a greater impact on our profession and the broader Houston community. Part and parcel of this journey are the following:
Growth: Given the clusters of supply chain professionals throughout our fine city, we are working to bring meetings and content to other regions of the Greater Houston area – North Houston will be first.
Engage: We will continue to build on our efforts to attract students and young career professionals in ways that are beneficial to them. The chapter is on a glide path towards working with nearly 10 area colleges and universities, growing student membership, forming select campus chapter affiliations, providing early career mentorship, and offering networking events for emerging professionals.
Learn: We are aligning our content and training to focus on three fundamental areas: leadership development, functional expertise, and industry insights. Our guiding principle will be to place our resources behind delivering a menu of lifelong learning and career development options.
I invite you to join us at our many planned activities during this 2017-2018 Program Year!
Sincerely,
Mark
President, ISM-Houston
To Our Vision
To be the premier resource for Houston area supply chain professionals.
To Our Mission
To support and drive the success of supply management professionals through highly effective training and development programs, and by providing strong leadership and networking opportunities.
To Our Constituents
All supply chain professionals in the Houston area, including students pursuing a supply chain related degree.
Our History
For more than a century, Institute for Supply Management® (ISM) has impacted supply management and the purchasing profession through best in class education, certification, leadership development and research.
Since 2008, ISM has trained over 60,000 professionals in more than 30 countries. Thousands have received ISM's coveted Certified Professional in Supply Management (CPSM) and Certified Professional in Supplier Diversity (CPSD) designations.
ISM research impacts the global economy. The ISM Manufacturing Report On Business® is one of the most reliable economic indicators available. Published monthly since 1931, the report includes the Purchasing Managers Index (PMI), developed in 1982 with the U.S. Department of Commerce, which measures new orders, production, employment and supplier deliveries. The ISM Non-Manufacturing Report On Business®debuted in 1998.
Over 100 years of experience speaks for itself: ISM can help you succeed!